Regular price
$3,399.00
Sale price
$3,199.00
Unit price
per
Sale
Sold out
More Ways To Pay
All-new bearing slider system.
With 130mm shock travel, the King Song S22 PRO has the largest suspension travel of all EUC's to date - and now it's smoother than ever with redesigned sliders, sporting bearing-assisted wheels.
Ultra-powerful 4000W Motor
Building on previous models, King Song introduces a 4,000W BLDC motor to the S22 PRO, with 8,500W peak output. The S22 PRO comes stock from the factory with adjustable pedal hangers and pedals, ultra-bright headlights and taillights, dual charging ports, rigid metal trolley handle, upper and lower power pads, and knobby tire. The S22 Pro also comes with industrial hook-and-loop siding, so the side pads can be moved over and over.
Safety gone serious.
Featuring a first-ever Smart BMS, metal battery enclosure, and redundant battery system, the S22 is equipped to keep you riding, and in the know. Quickly check your individual cell voltages using the King Song or partner apps to monitor your battery health and remaining range.
| SPECS | King Song S22 |
| --- | --- |
| Battery | 126V 2,220Wh with SmartBMS |
| Motor | 4,000W |
| Suspension | 130mm DNM BURNER RCP-2S Shock. All-new Bearing slider system |
| Weight | 77 Lbs |
| Top Speed | 43.5Mph |
| Tire Size | 20" 2.75-14 |
| Charger | 126V 5A Smart Charger |
Warranty

All of our electric vehicles come with a 12 month limited warranty against factory defects.

At REV Rides we understand the importance of micromobility. Many of our customers rely on their electric vehicles for transportation to work, school or just daily recreation. Because of this we want to ensure that our customers feel secure with their purchase from us.
Share
View full details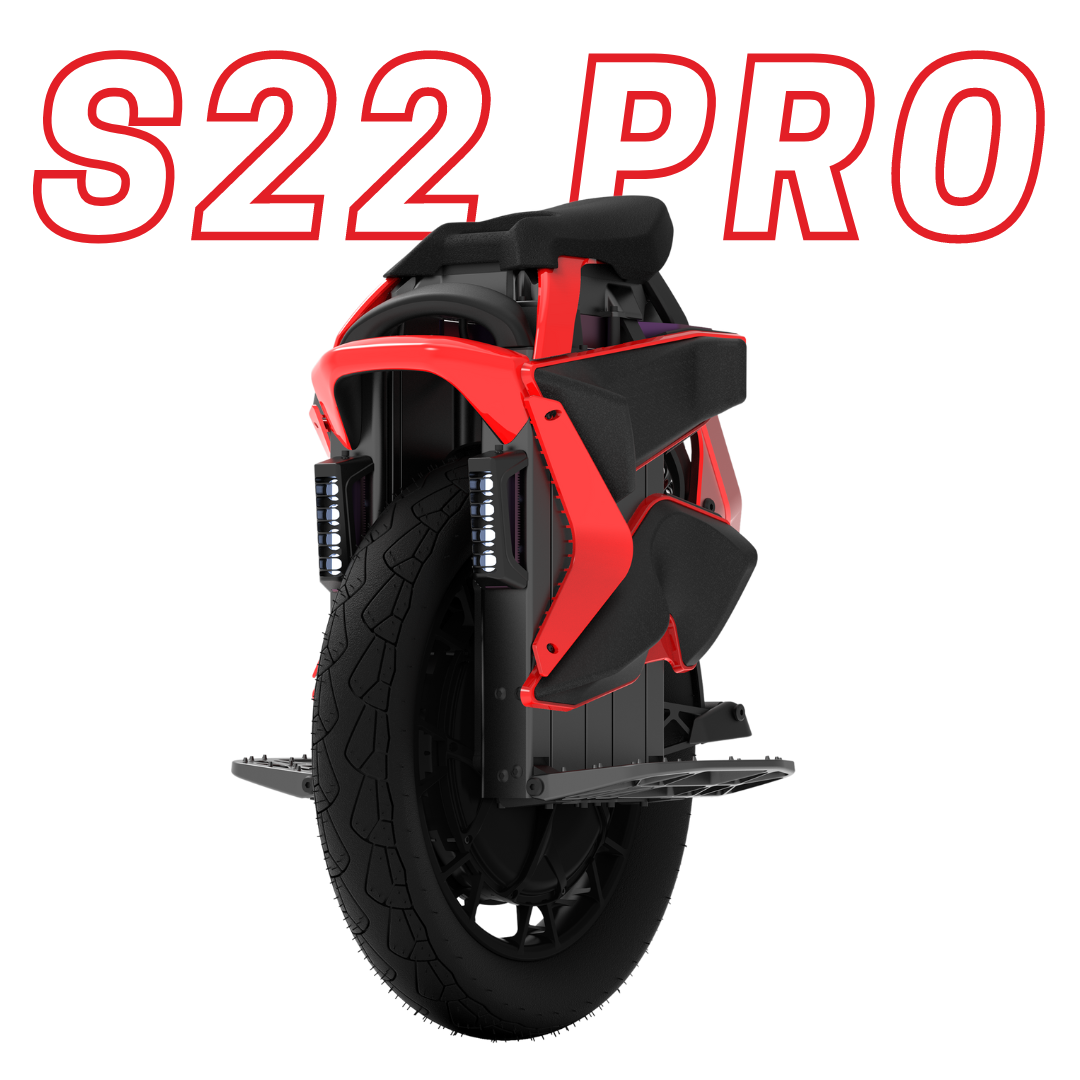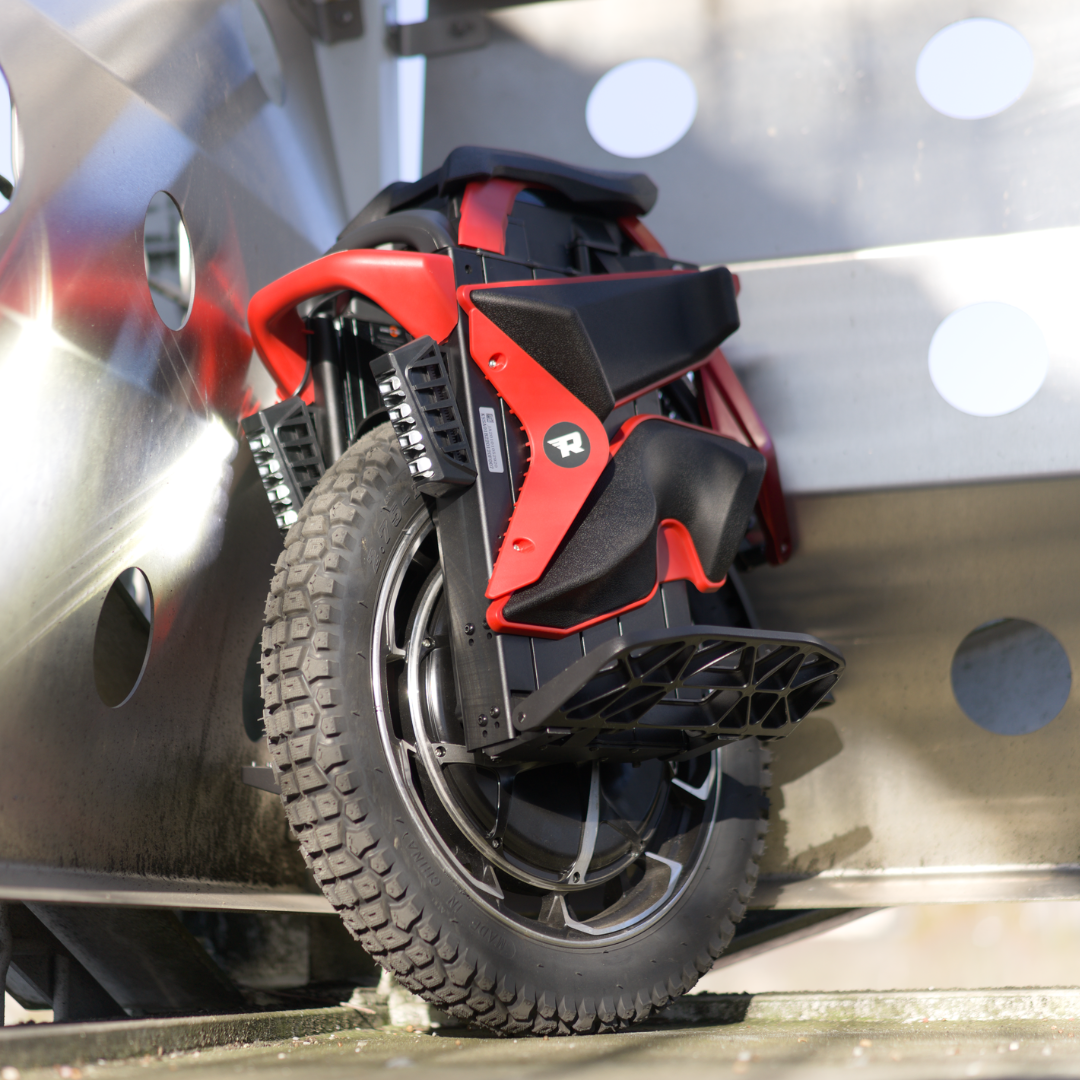 Financing
RIDE NOW, PAY LATER
Choose your financing option:
Shop your favorite stores online or in-store and pay later with Affirm. You'll see us at checkout, or you can request a virtual card in the Affirm app.
Simply select Affrim at checkout to get started.
Click here to learn more about Affirm
SKIP THE LINE
Checkout instantly with Express Checkout:
Pre-fill shipping and payment information using your Apple Pay, Google Pay, PayPal, Shop Pay, or Meta Pay account. Simply select your preferred payment provider at checkout to get started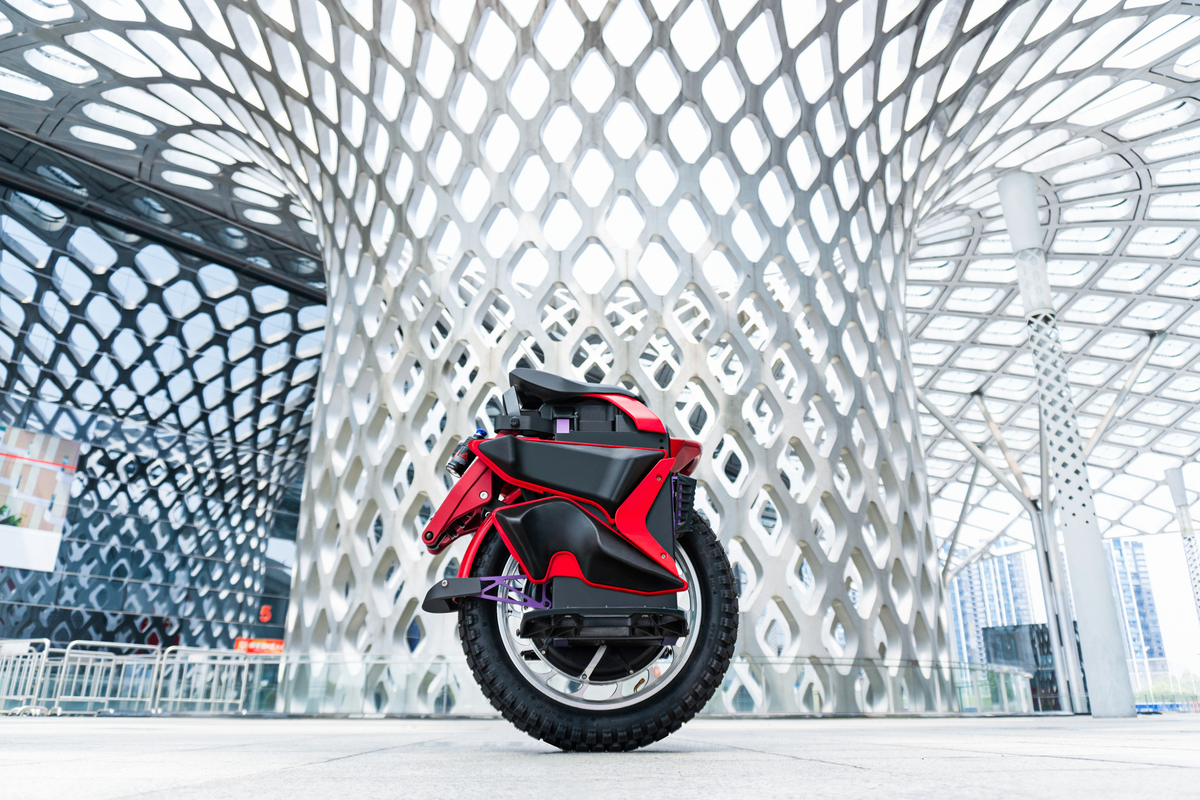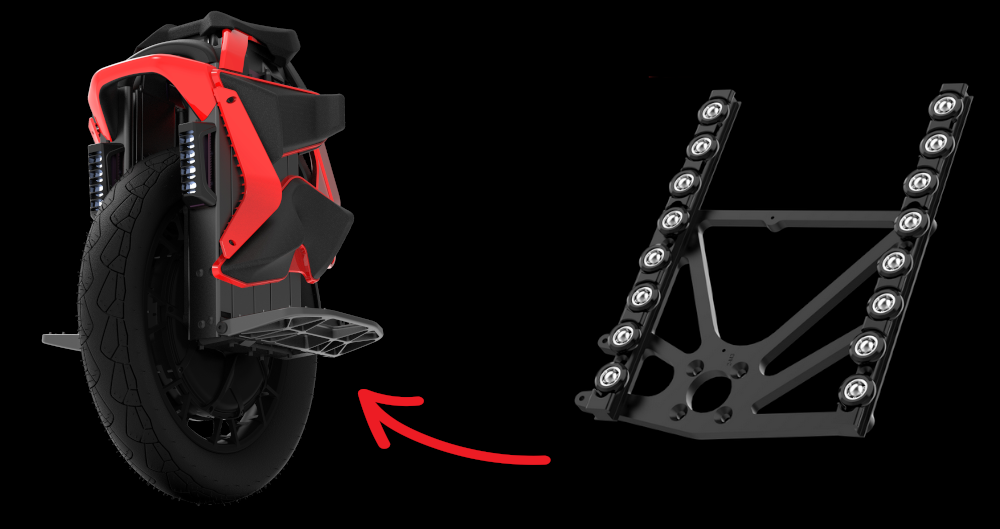 The 2023 King Song S22 PRO Eagle Electric Unicycle
Building on the success of the original S22, King Song is back in 2023 with the all-new King Song S22 PRO

In comparison to the KingSong S22 Electric Unicycle, the S22 PRO now has a 4,000W motor (up from 3,300W), includes a stronger motor controller, and implements a buttery-smooth bearing slider system.

What's more, the S22 Pro now comes with Velcro pre-installed on the casings and pads, so you're free to adjust your pads however and whenever.
SUSPENSION
Unique cross suspension system adopts a racing grade lever structure to achieve the best support and a soft linear dampening experience. Through the linkage, the force becomes non-linear, thereby designing an ideal suspension that is soft on flat roads and strong on tough terrains.
DNM Burner RCP-2S 240mm shock, with 130mm of travel
ADJUSTABLE POWER PADS
Through countless designs, the study of the human body on an electric unicycle King Song became the first company to integrate built in 'power pads' all in the pursuit of the best riding experience possible.
"Easily the best suspension wheel so far."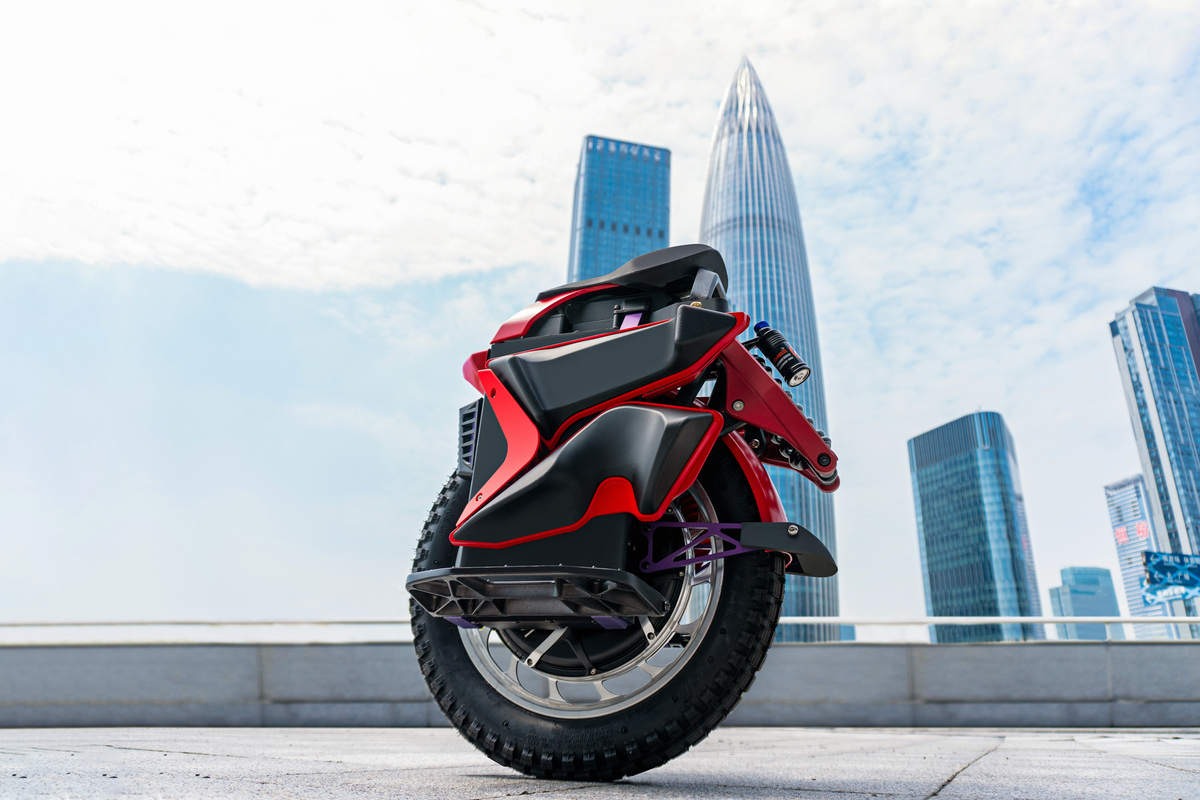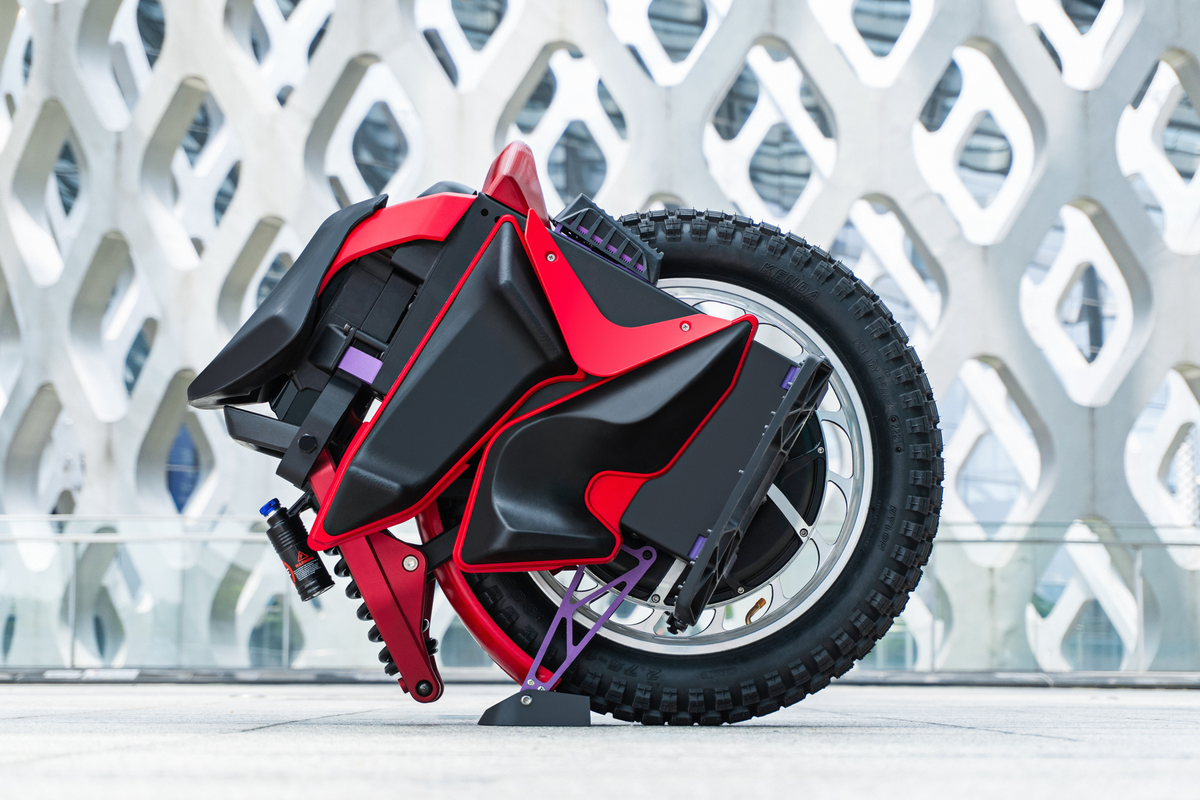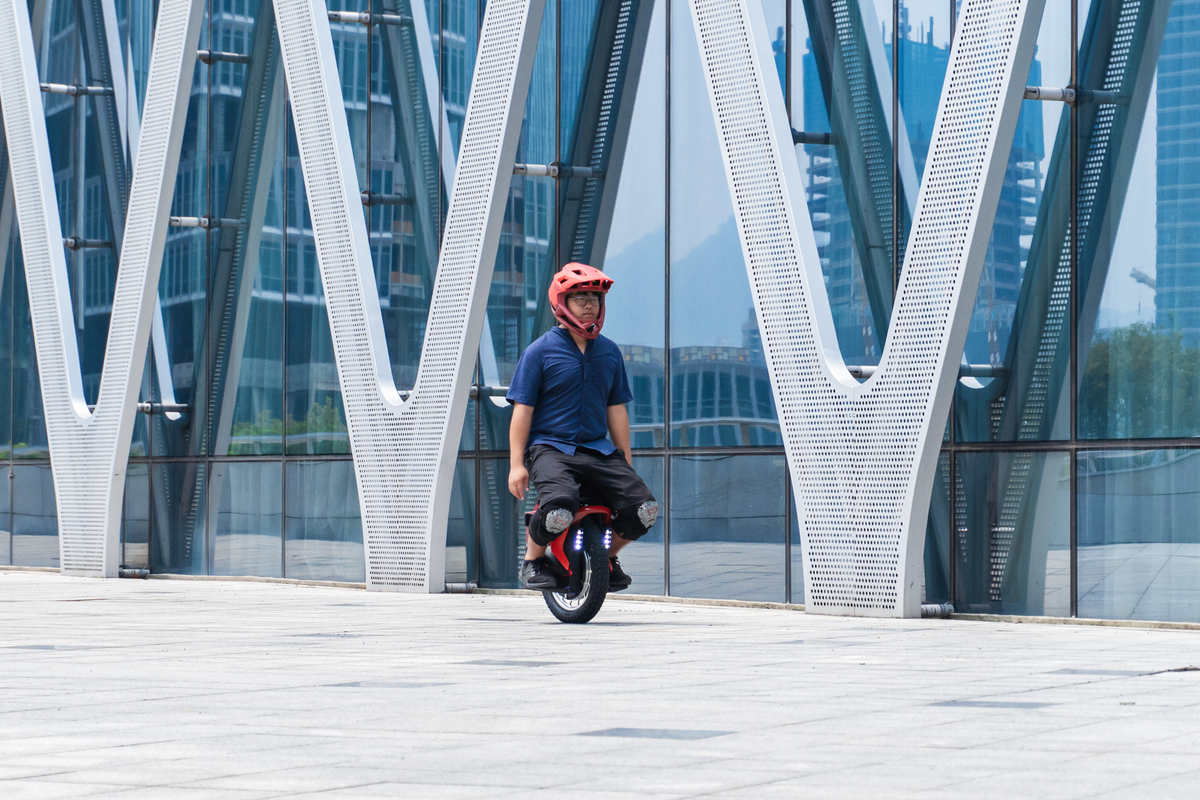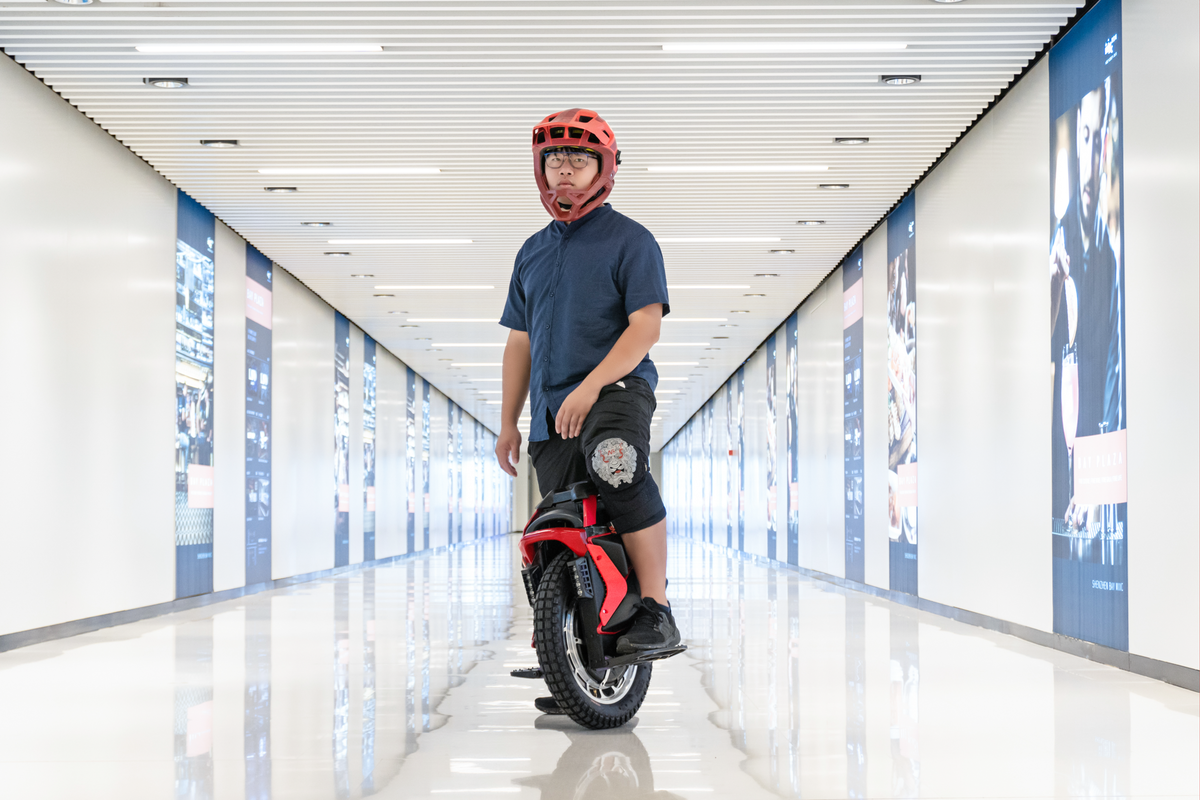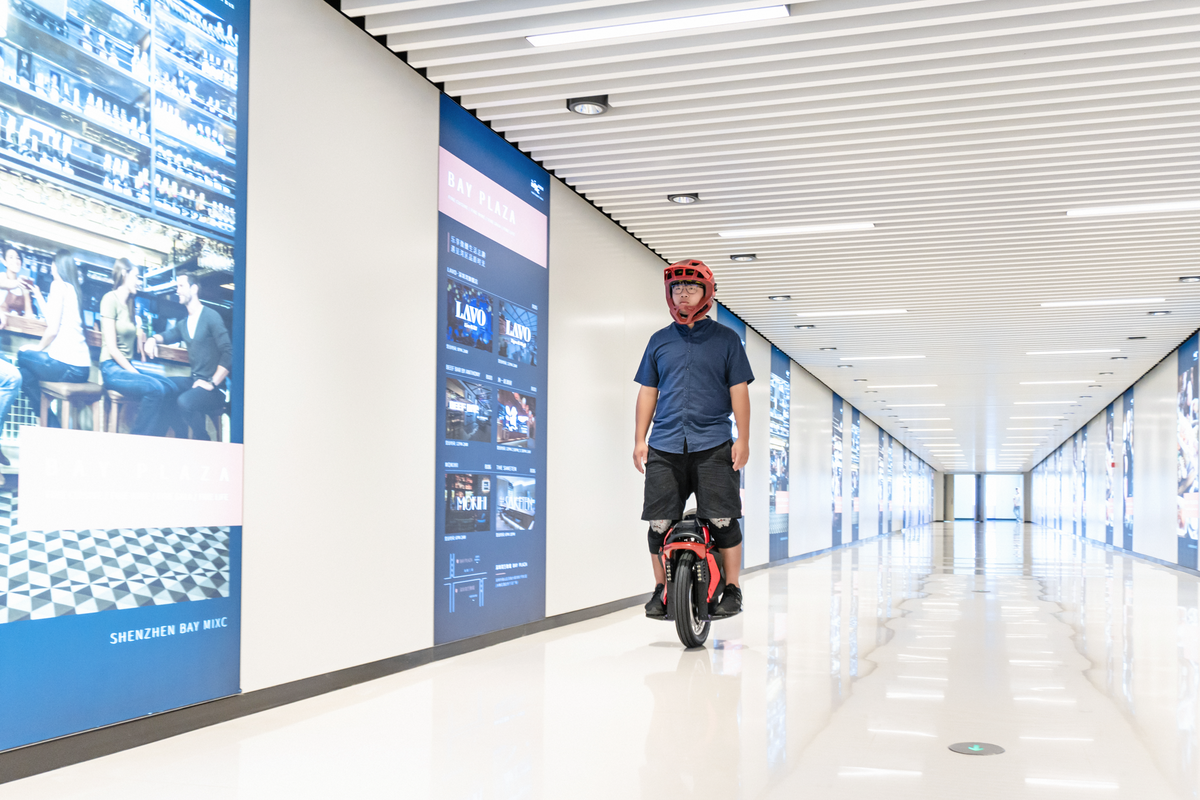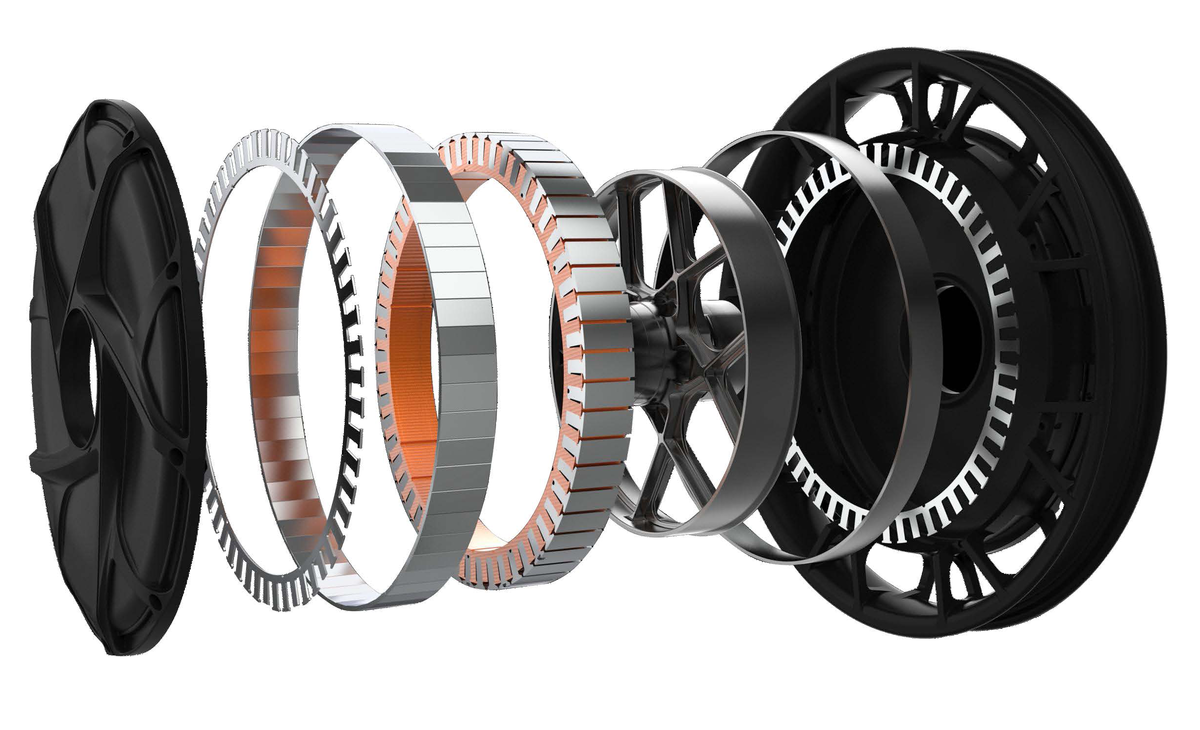 MOTOR SYSTEM
Custom hollow bore motor
Not a hollow bore motor you'll find on the market. 60mm
opening means smaller resistances, custom bearing seal for
protection against the toughest weather conditions. Motor
bracket is made from aluminum alloy and the temperature is
monitored in real time protecting the rider at all times.
4,000W nominal voltage
8,500W peak voltage
Top Speed of 43.5 MPH
65 MPH free spin speed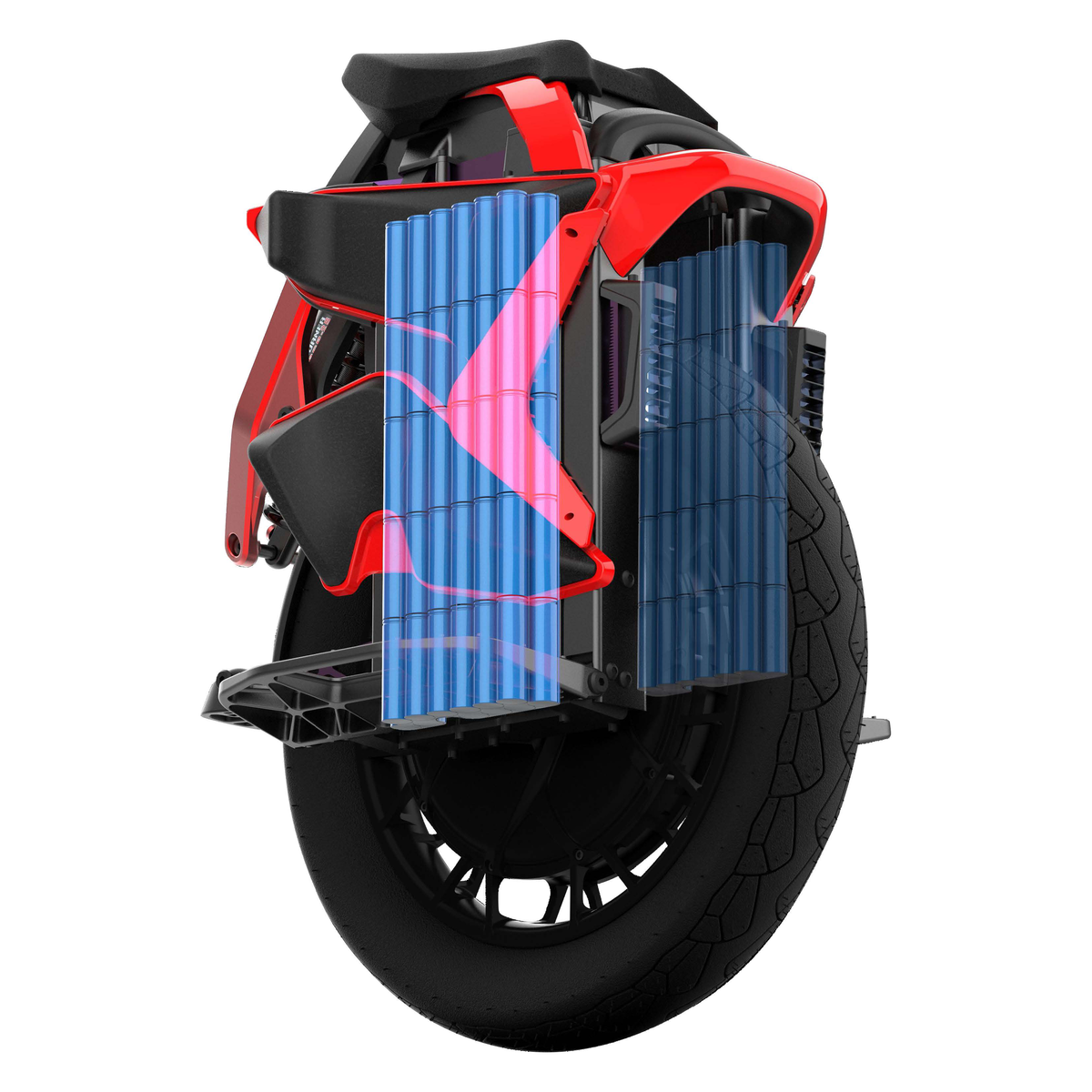 BATTERY SYSTEM
Dual Battery Packs
Paired with Smart BMS system, check the battery health levels and ensure the safety of the packs.
LG50LT 21700 Cells
Utilizing LG 21700 5000mA, 120 cells.
2,200w capacity
125 mile range
4 hour charge time
90-126V battery output voltage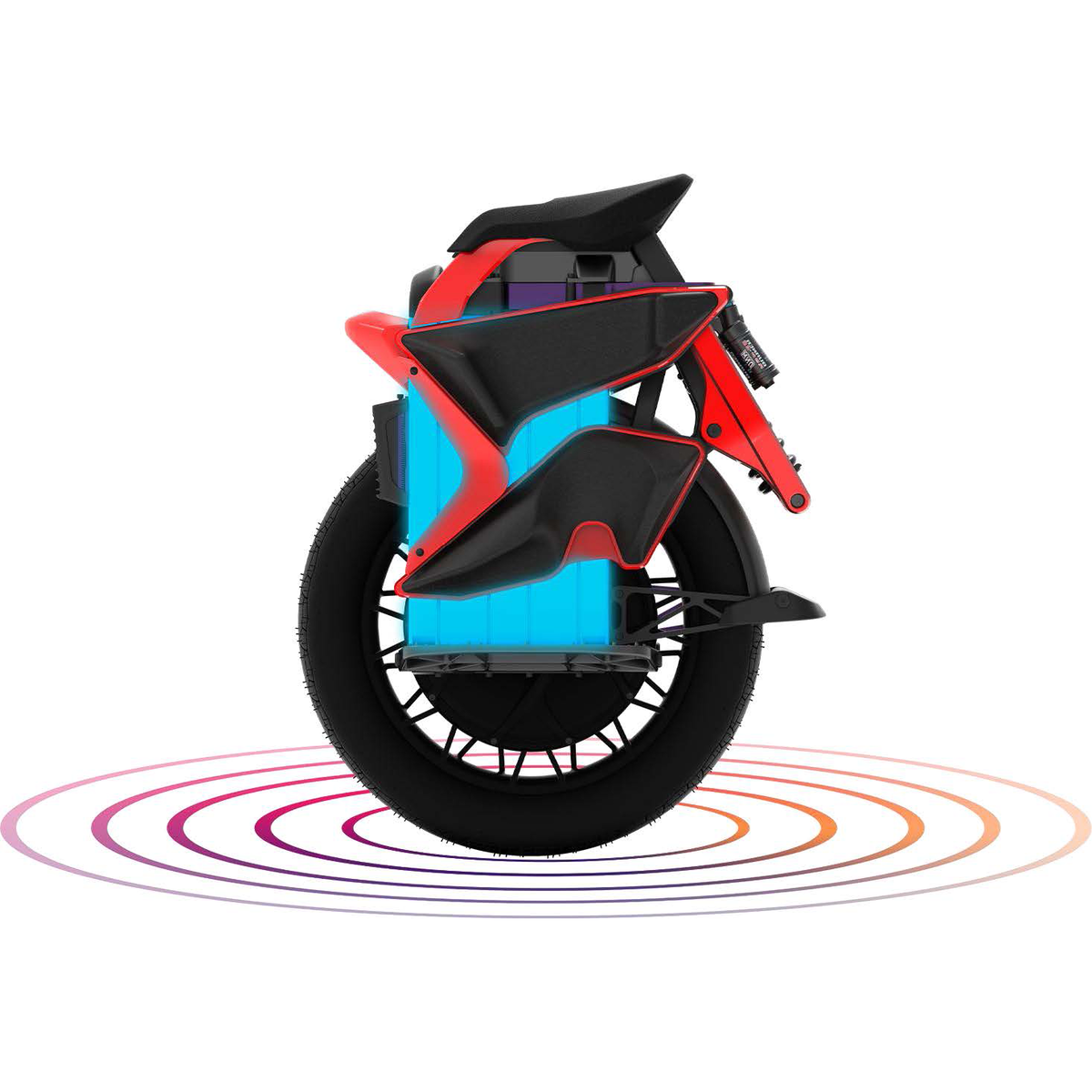 CHARGING SYSTEM
2 x GX16-6 charge socket supports dual charging. Controller
detects the charging parameters in real time, and can quickly
and actively cut off the power supply in the case of overcurrent,
overvoltage, etc., to ensure the safety of charging.

Battery Pack Details:
Input: AC 100-240V
Output: DC 126V 6A
Supports 10A fast charging
6a charger included*
LIGHTING SYSTEM
The new KingSong S22 Eagle comes equipped with an adjustable 5W headlight, giving you 15 degrees of light angles. The rear LED light provides a brake and turn indicator.
NEW HEIGHTS HAVE BEEN ACHIEVED
Easily swap your impact bumper to maximize shell life.
Equipped with adjustable pedals allowing virtually any rider to experience a comfortable high performance ride.
Digital top display to provide accurate ride information.
Easy to access trolley handle so you can bring your wheel everywhere.
Solving one of the biggest struggles every EUC rider has, the kickstand allows for effortless storage.
The new and improved King Song S22 Electric Unicycle also features large spiked pedals so you can focus less on your stance and more on your riding experience.
Product Performance
Model
KS-S22
Top Speed
44+ MPH
Mileage
125 miles
Maximum Gradibility
Around 40°
Battery
LG50LT 21700
Max Load
265lbs
Charging Time
~4hours
Rated Power
4,000w
Max Power
8,500w
Color
Red & black
Dimension
747mm(H) x 582mm(L) X 330mm(W )
Suspension Specification
DNM Burner RCP-2S 240mm shock, with 130mm of travel. Includes bearing slider system.
Pedal Height (from ground)
277-130mm
Tire Size
20 inch
Weight
66lbs sproximately
Display
Matrix display
Lift Sensor
Lift sensor accurately senses and determines when wheel is lifted off the ground to stop tire rotation. 45° left and right side. (Motor stalls when over 45°)
Roll Protection
Placing the machine vertically on the ground will restart balancing automatically, no need to restart manually
Speed Limit Protection
Adjustable beep alarm, voice alarm, or tiltback when speed limit exceeded
Low Battery Protection
Low battery protection activated at 30% battery, speed will decreases linearly; when the battery is lower than 5%, voice alarm for charge, when battery at 0%, the front part of the pedal will rise to decelerate until full stop
Higher Temperature Protection
When the motherboard reaches 80℃ it will result in tiltback. When the motor reaches 120℃ it will result in tiltback
Battery Indicator
LED Lights show battery level when EUC is powered on and at rest
Standard Accessories
1x Charger, 1x Manual, 1x Seat, 1x Warranty card, 1x QC certificate
Amazing wheel
Id definitely recommend upgrading the sliders for this wheel. Overall very fun and sporty. Handles beautifully on trails. Also the customer service here can not be beat!
Not a good first impression
I waited like everyone else on the pre-oder, since February. I finally received it & was really excited. Then once I opened the box & examined it. Who would've thought that it wouldn't be the one that I ordered, but the first S22 & not the S22 Pro...I was very disappointed. I waited so long for my package to come & now I don't even know how long this return process is going 2 take. Hopefully I will be able to enjoy some of the summer.
Hey Jerome, please follow up with us via email (Service@REVRide.com) so we can assist you with your order.