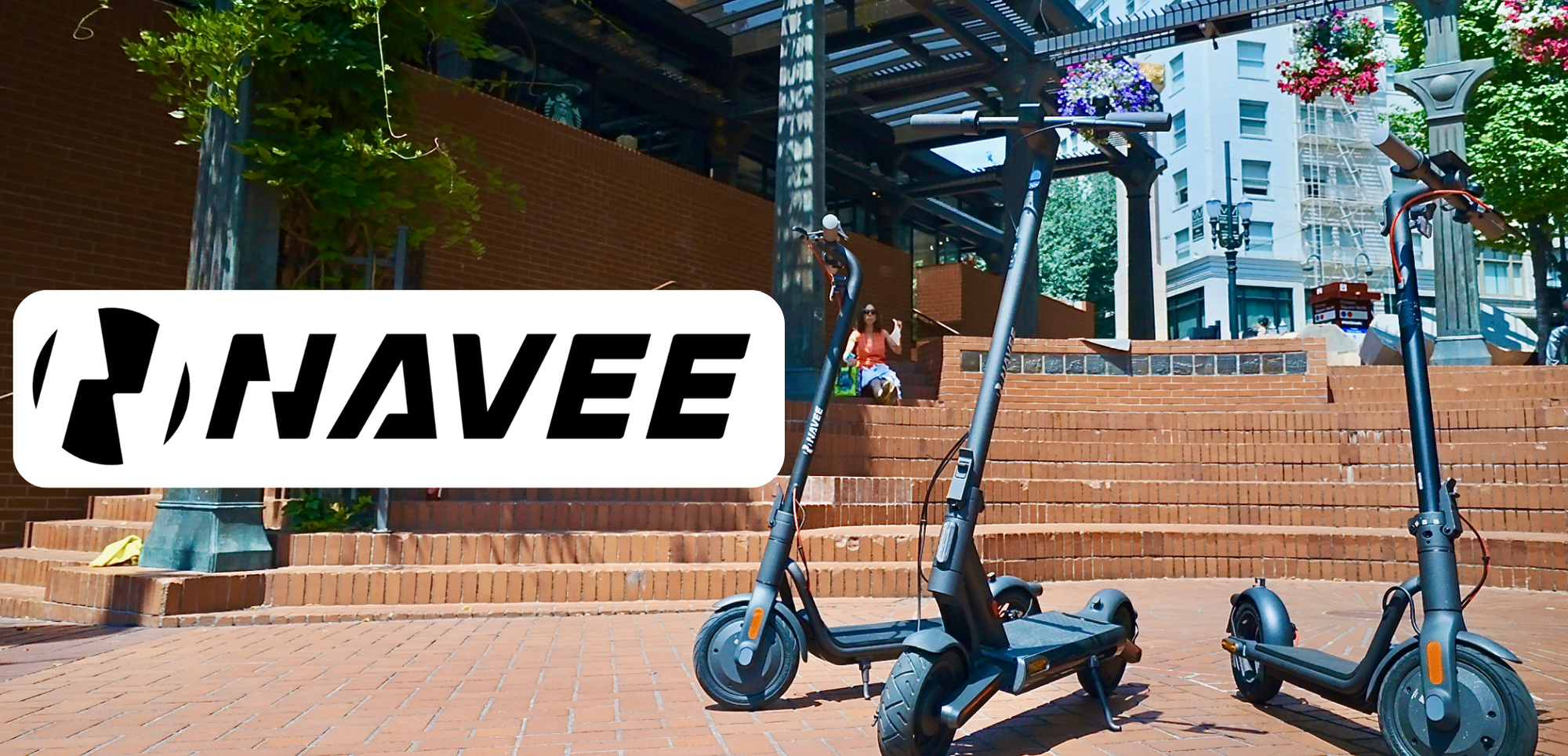 Introducing NAVEE Electric Scooters
The Essential Urban Commuter Electric Scooter Lineup

NAVEE Electric Scooter Features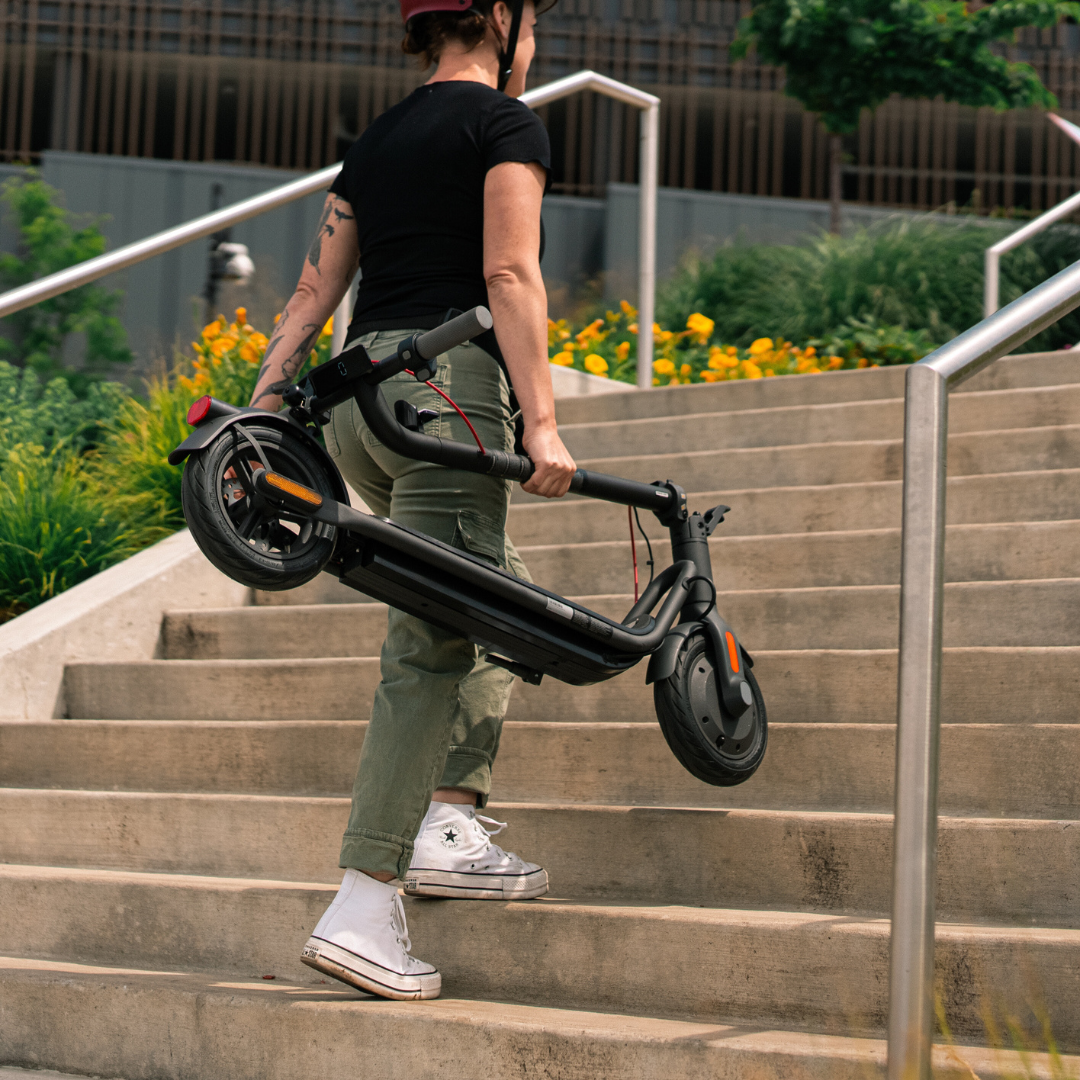 The Safest Electric Scooters
All NAVEE Electric Scooters are UL Certified and UL Listed - which ensures quality, safety, legality, and performance in every scooter.
All NAVEE Electric Scooters are IP55 water and dust resistant, so you can ride on any terrain at any time.
NAVEE Electric Scooters feature extremely durable full-metal frame designs, and undergo extreme testing to ensure maximum safety and durability.
Shop All NAVEE Electric Scooters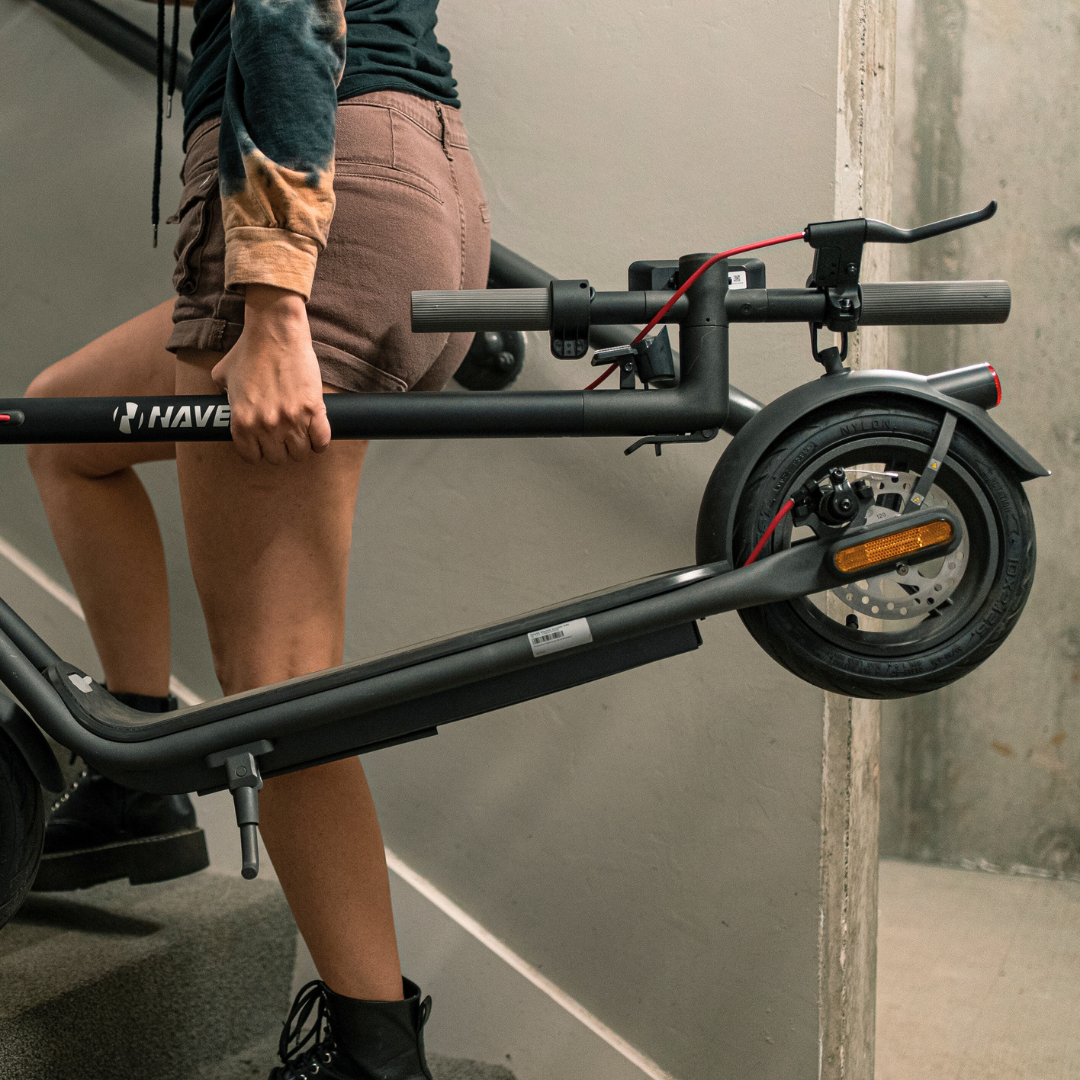 Designed For Commuters
Offering an intuitive and simple folding mechanism, NAVEE Scooters easily fold to bring on the bus, up stairs, and store away at school, home, or work.
10" Pneumatic tires (Self-healing on S65C) offer unparalleled ride comfort and performance on the streets, gravel, and dirt. Go anywhere with NAVEE Electric scooters.
Diverse configurations of features such as rotating handlebars, dual suspension, and varying battery sizes enables a personalized riding experience, so you get the right ride at the right price.
Explore NAVEE Electric Scooters
NAVEE Electric Scooter Comparison
| Specification | NAVEE V40 | NAVEE V50 | NAVEE S65C |
| --- | --- | --- | --- |
| Max. Range | 25 Miles | 31 Miles | 40 Miles |
| Max. Speed | 20 MPH | 20 MPH | 20 MPH |
| Motor | 600W | 700W | 800W |
| Connectivity | Full management via NAVEE App | Full management via NAVEE App | Full management via NAVEE App |
| Tires | 10" Pneumatic Tires | 10" Pneumatic Tires | 10" Self-sealing tubeless tires |
| Max. Incline | 15% | 20% | 22% |
| Brakes | Front E-ABS + Rear Disc Brake | Front E-ABS + Rear Disc Brake | Front Drum Brakes + Rear E-ABS |
| Battery | 36V 7.8Ah | 36V 10.4Ah | 36V 15Ah |
| Water Resistance | IP55 | IP55 | IP55 |
| Headlight | 1.9W Auto-sensing | 1.9W Auto-sensing | 2.5W |
| Taillight and brake light automatic | Yes | Yes | Yes |
| Product Size Unfolded (L*W*H) | 44.9*19.0*46.8 inches | 44.9*19.0*46.8 inches | 48.4*21.1*50.6 inches |
| Product Size Folded (L*W*H) | 44.9*19.0*19.3 inches | 44.9*19.0*19.3 inches | 48.4*20.9*22.2 inches |
| Scooter Weight | 36 lbs | 37 lbs | 60 lbs |
| Max Riding Weight | 265 lbs | 265 lbs | 265 lbs |
Shop All NAVEE Electric Scooters
Gallery