**As of September, 2023, REV Rides is no longer offering Extend protection plans. All existing Extend plans are still valid, please
contact us
to begin a claim
EXTEND Warranty - REV Rides

We have partnered with Extend to provide simple, peace-of-mind protection for our recreational electric vehicles.
Extend bundles your product with an affordable, modern, easy-to-understand protection plan— so your stuff is covered, even after our
REV Rides Guarantee.

Why should I add Extend protection?
Forget the frustrating logistics of outdated extended warranty providers. Extend has your back. Pay one flat rate at checkout and Extend will work directly with us to get your product replaced quickly should something bad happen to it. No strings, no catches—everyone wins. We believe that when things stop working, getting a replacement should be seamless and simple.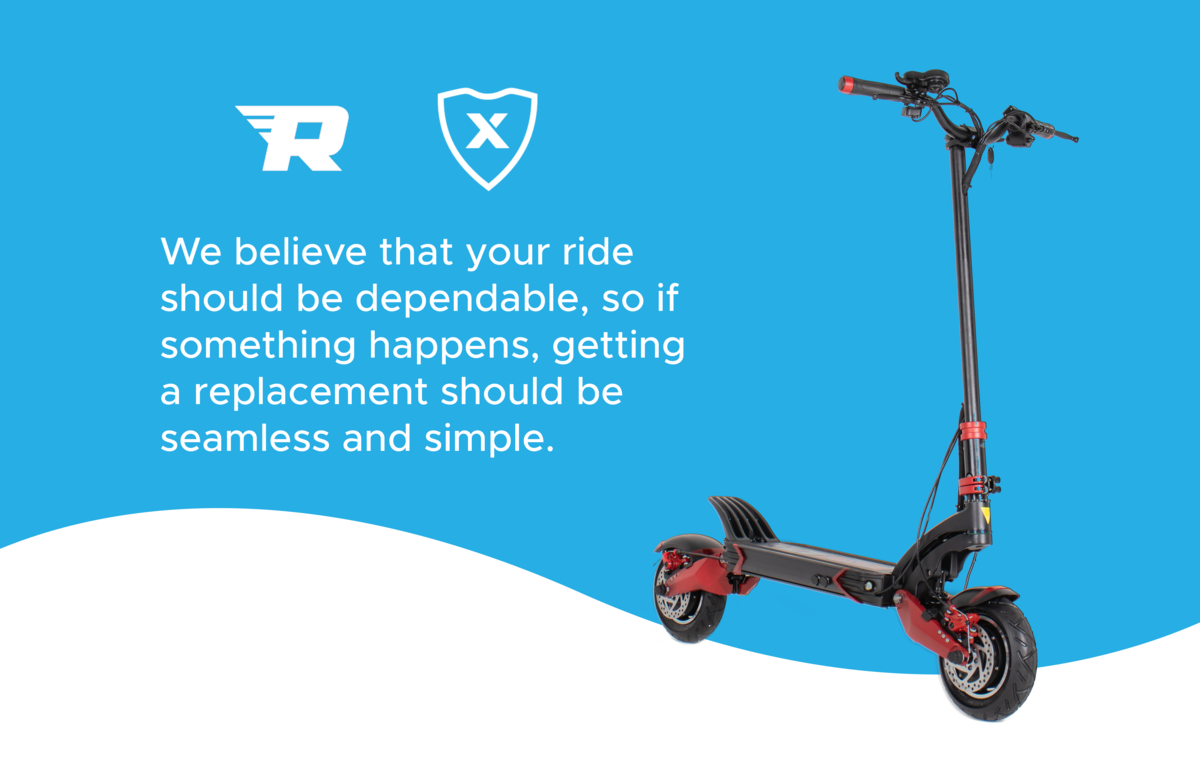 What is covered under the Extend Warranty?
Add an Extend protection plan to your recreational electric vehicle during checkout to protect your ride from mechanical and electrical failure, power surges, and more.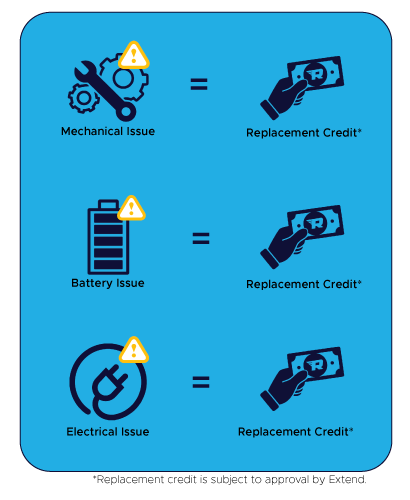 So what happens when things go wrong?
If it is still under our REV Rides warranty period of 1 year, get in touch with us. For anything over the 1 year mark, contact Extend at
customers.extend.com/claims
or by phone at (877) 248-7707. They'll process your claim in minutes and send you back to us with a promo code for a replacement product. Easy as pie.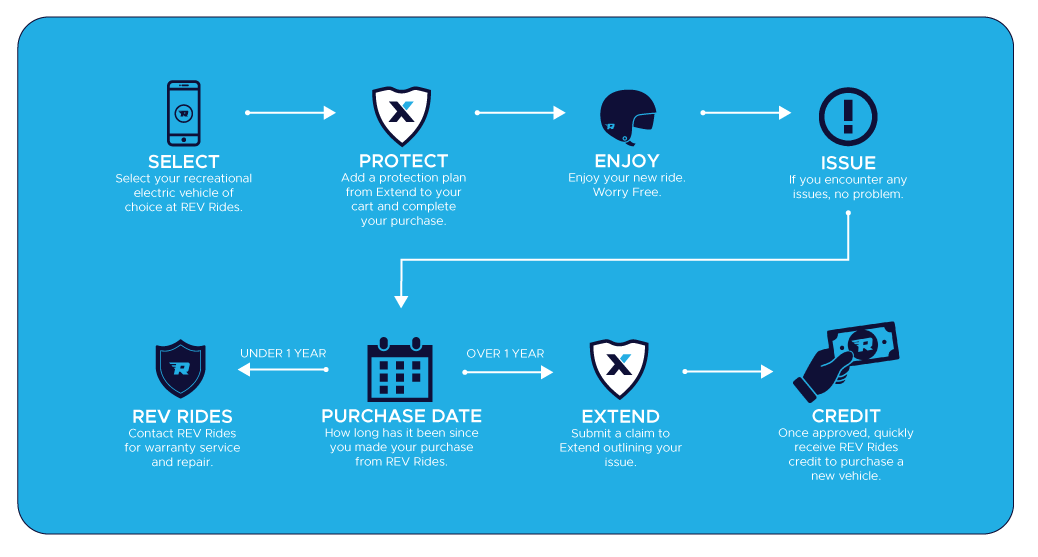 FAQ
Q: Why should I add Extend protection?
A: Extend provides simple, peace-of-mind protection for the products you love. Extend bundles your product with an affordable, stress-free protection plan—so your stuff is covered, even after manufacturer warranties expire.
Q: What do I need to provide if I file a claim?
A: When filing a claim with Extend, you will simply need to provide either your contract ID, email address, or other identifying piece of information.
Q: What are protection plans / extended warranties?
A: Protection plans are a great way for consumers to protect themselves from getting stuck with expensive repairs or replacement of their most valued items.

Product protection plans, also referred to as extended warranties, extended service plans, or extended service contracts, provide consumers with coverage beyond any manufacturer's warranty. Most cover mechanical or electrical failure.
Q: Who insures the protection plans?
A: Extend works with a network of top rated insurance companies to underwrite the protection plans we offer. By working with a number of different insurers, they can match your products to the best protection plans, optimized for price, term, and type of service.
Q: What if I need to return my product?
A: You return your product, the merchant returns the money you paid for the protection plan. It's a no-brainer. Depending on how much time has passed since your purchase, you will receive a pro-rated refund.