REV Rides no longer carries this product. To see a comparable option, please click here

This newest edition to the King Song EUC line up has a sports bike inspired design with its aerodynamic air intake system and aggressive curvature design. Perhaps the most noticeable change to the King Song design is the variable linkage dampening air suspension system using 200-57 suspension with 100mm travel.

King Song takes the EUC experience to a whole new level with many improvements from their previous models. This wheel is crafted with an ergonomic design to connect wheel with rider. Headlights are 2 times stronger to the 16X with a 2*5w (high beam) and a 2*4w (short beam) with automatic sensor to switch between modes. The ergonomic handle is designed for pushing and lifting which can be hidden inside body frame when not in use. This is the first ever high performance wheel with limited wiring and all key components housed on PCB. The rear light is the hub for all ride information, displaying the battery level, braking and turning signals. To top it off the there is a 21700 battery system for better efficiency to space ratio.
REV Rides no longer carries this product. To see a comparable option, please click here




| SPECS | KING SONG S18 |
| --- | --- |
| Top Speed | 31 MPH |
| Max Range | 62 Miles |
| Motor | 2200w |
| Wheel Size | 18 Inches |
| App | Yes |
Share
View full details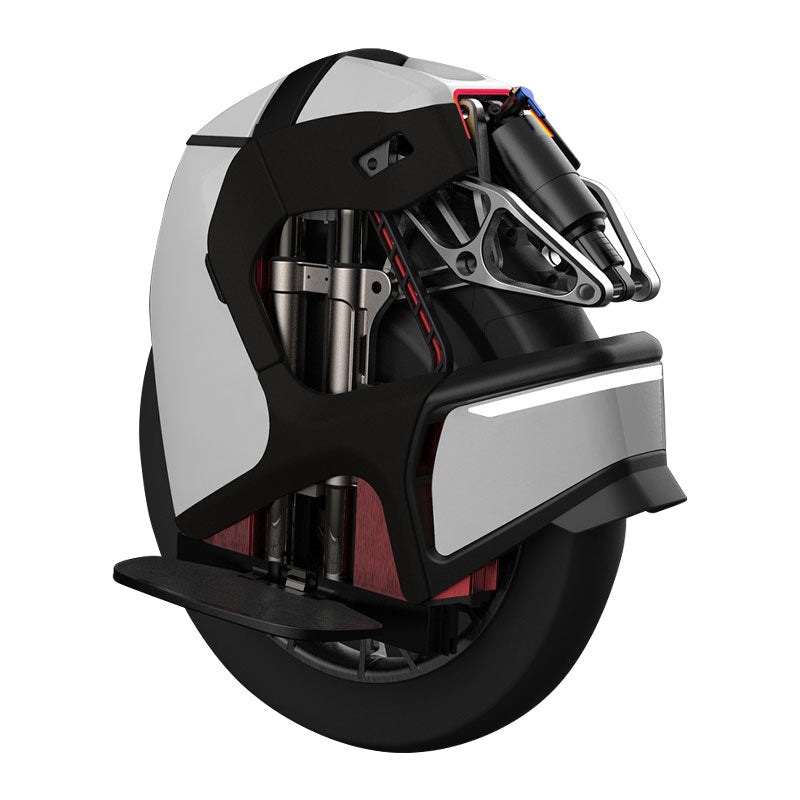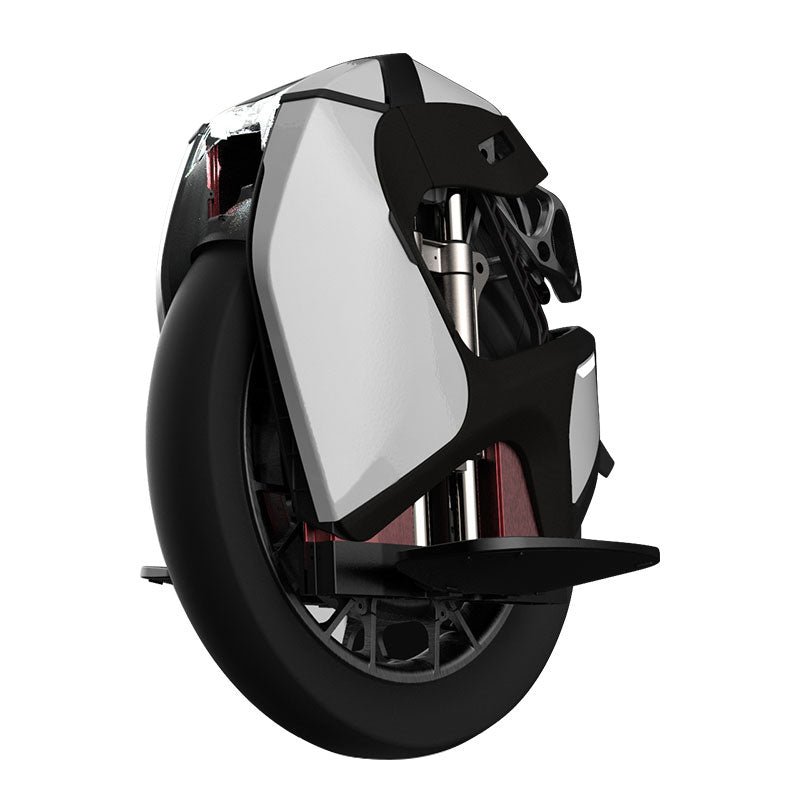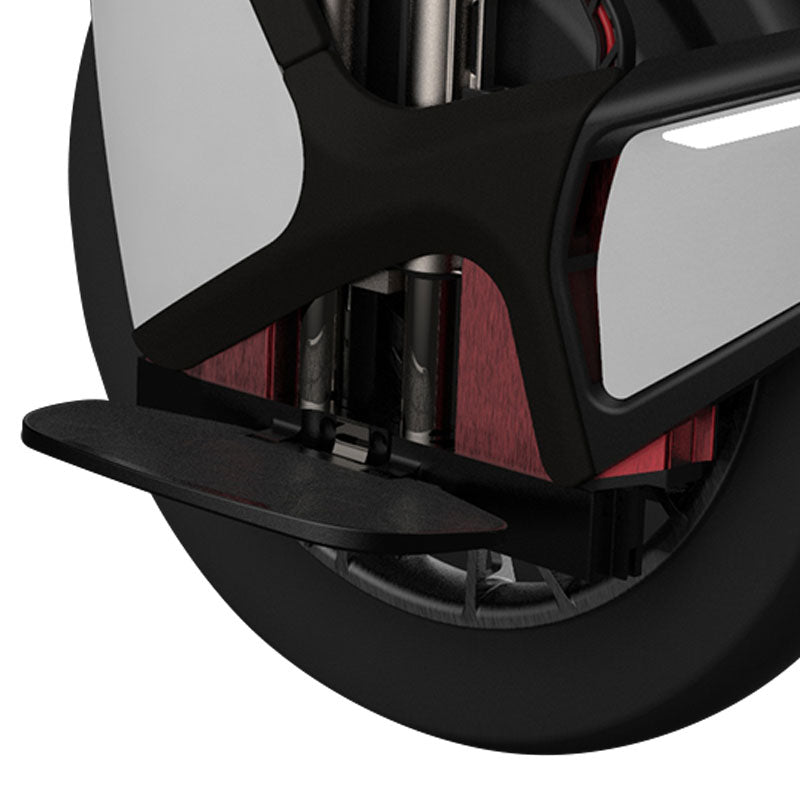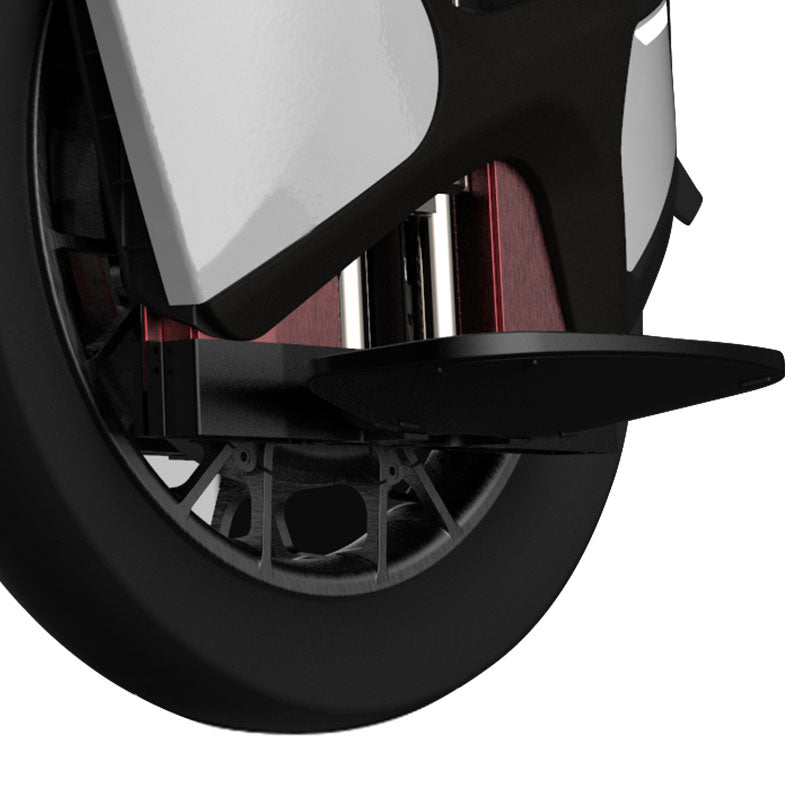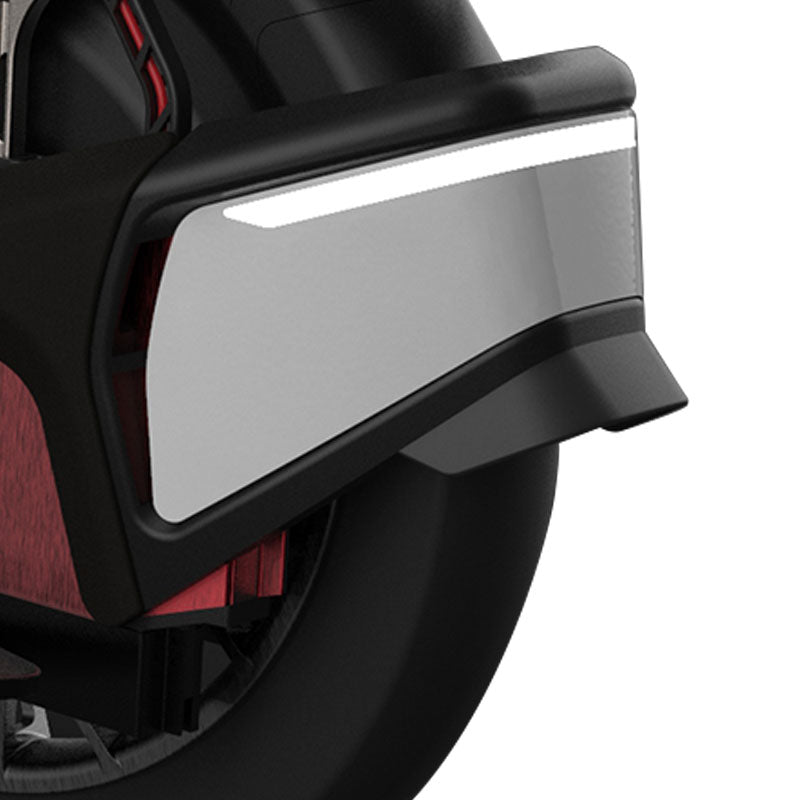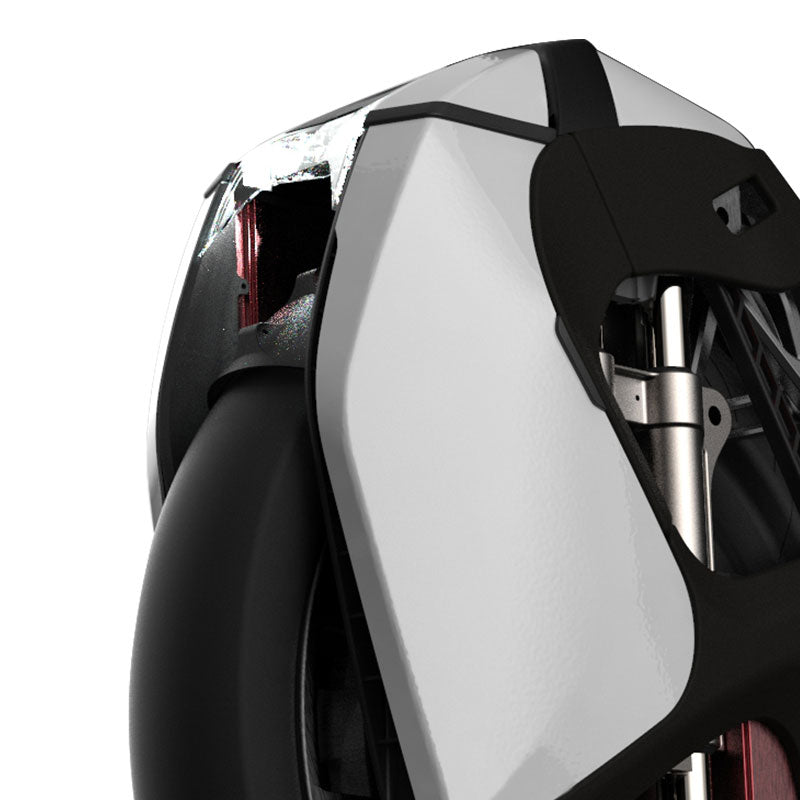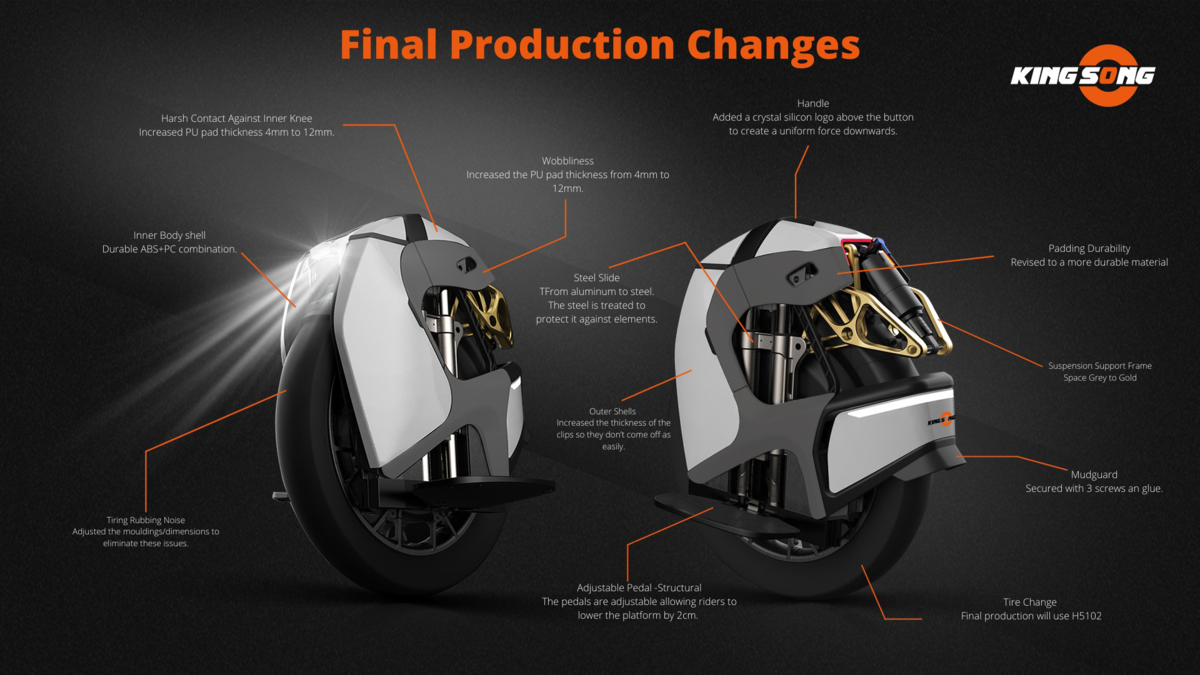 S18 Final Production Changes
Adjustable Pedal -Structural
The pedals are adjustable allowing riders to lower the platform by 2cm. This allows riders of different heights to have better control and increased comfort levels on the S18.


Previous mudguard was secured by glue and one screw. The final production is secured by a total of 3, one on each shell and one in between with the addition of glue.


Some prototypes experienced a rubbing noise issue. The tyre we used on prototype is a little bit wider than massive production, and the mainboard holder tubes had some errors, so the tyre might be pushed to one side and scratched the body shell. We've adjusted the mouldings/dimensions to eliminate these issues.
Users experienced issues where the wheel would wobble when braking. After testing we eliminated the issue being suspension related but was rather padding related. Users could not grip the wheel when braking hard, we have since increased the PU pad thickness from 4mm to 12mm.


Top of wheel hurting inner knee.
The padding was not thick enough causing the knee to interact with the harder elements of the wheel. Final production will have increased the PU pad thickness from 4mm to 12mm.


Some users experienced the case not being durable enough when crashing. We started using a material with more flexibility causing it to be less brittle. ABS+PC.


Users experienced the white body panels coming off when crashing, we have increased the thickness of the clips so they don't come off as easily.


Sometimes the trigger button gets stuck, we've added a crystal silicon logo above the button to create a uniform force downwards.


To increase the durability of our suspension we have changed the sliders from aluminum to steel. The steel is treated to protect it against elements.


Suspension support frame is changed from space grey to gold.


We have changed the material for the padding so it doesn't rub off as easily.
Unmatched in style and comfort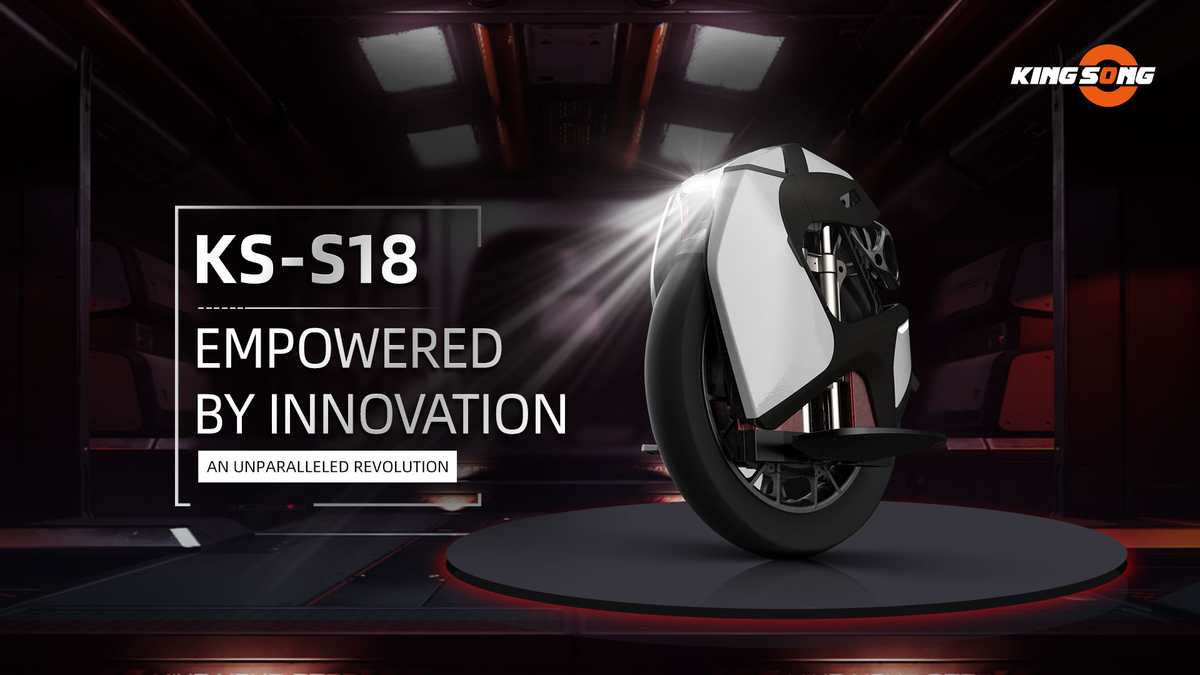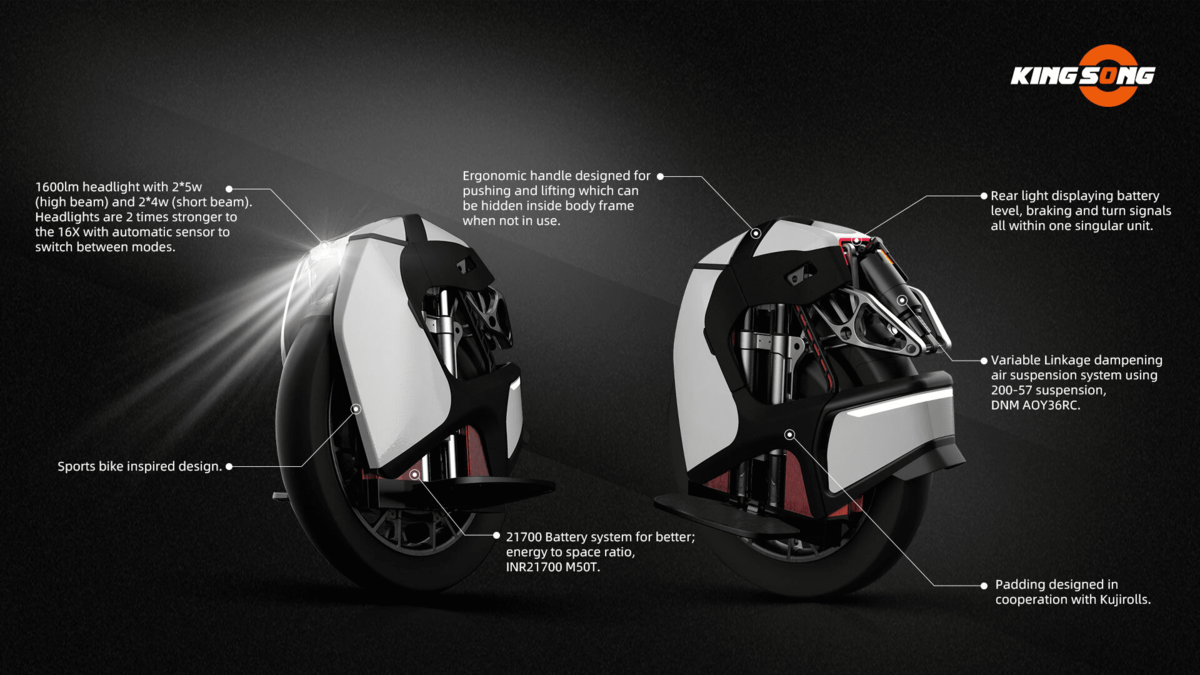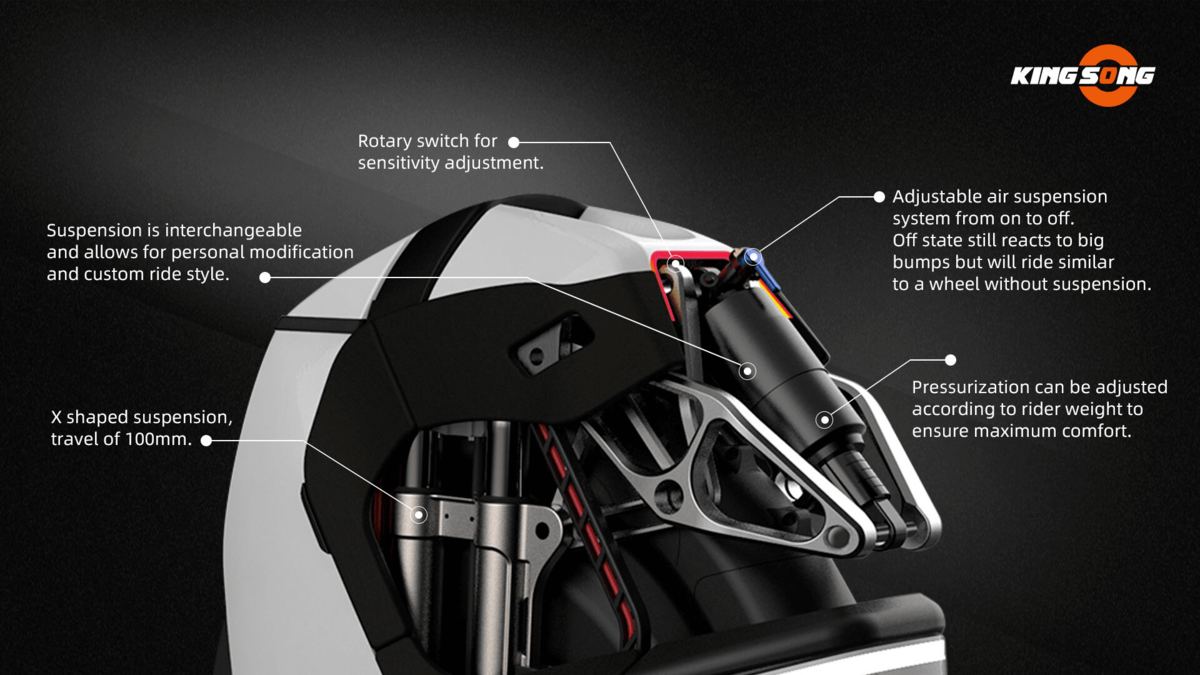 Product Performance
Model
KS-S18
Top Speed
Full speed unlocked after 6 miles. Max speed of 31mph
Mileage
62 miles advertised range. Battery size is ~29% less than the 18XL and 16X models.
Maximum Gradibility
Around 40°
Battery
Top Charging Voltage:DC 84V. Rated Power: DC 74V. Rated Capacity:1110Wh. Smart BMS with balance and over-charge, over-discharge, over-current, short circuit, and overheating protection. Supports monitoring the battery conditions via KingSong APP.
Operating Temperature
-10℃/+60℃
Max Load
265lbs
Charger Voltage
Input AC 80~240 V ,output DC 84V、2.5A
Charging Time
1110Wh: about 6h 2.5A
Rated Power
2200w
Max Power
5000w
Color
White & black
Dimension
557mm(H) x 530mm(L) X 200mm(W )
Suspension Specification
200-57 Air suspension. Using a variable lever the wheel has dampening travel distance of 100mm which is transferred to the rear spring
Suspension Distance
suspension with a travel distance of 57mm.
Pedal Height (from ground)
210-110mm
Tire Size
18inch Diameter 3.0"inch
Weight
1110wh around 48lbs
EUC Port
Charging port; On/Off/Light Switch; Light sensor; USB accessory port
Light UP Displays
Rear light housing displays battery level, braking and turning signals all in one unit
Lift Sensor
Lift sensor accurately senses and determines when wheel is lifted off the ground to stop tire rotation. 45° left and right side. (Motor stalls when over 45°)
Roll Protection
Placing the machine vertically on the ground will restart balancing automatically, no need to restart manually
Speed Limit Protection
Adjustable Beep alarm, voice alarm, or tiltback when speed limit exceeded
Low Battery Protection
Low battery protection activated at 30% battery, speed will decreases linearly; when the battery is lower than 5%, voice alarm for charge, when battery at 0%, the front part of the pedal will rise to decelerate until full stop.
Higher Temperature Protection
When the motherboard reaches 80℃ it will result in tiltback. When the motor reaches 120℃ it will result in tiltback.
Battery Indicator
LED Lights show battery level when EUC is powered on and at rest
Hardware Features
Mainboard
The motherboard is designed with a 4 layer structure, allowing for better stability performance. 12 large individual TO-247 imported MOSFET transistors to sufficiently support the 2200W motor. Transistors are attached to the aluminum body frame of the wheel for better heat dissipation.
Bluetooth
Bluetooth 4.0. Allows for strong stable data transmission
USB Output
Quick charge USB A 3.0
2*5w light high beam with 2*4w short beam. Double the strength of the 16x, providing excellent illumination.
Temperature System
Temperature of the motherboard is continuously monitored to ensure rider safety
Handle
Aluminum constructed handle designed for ergonomic pushing of the wheel or lifting of the wheel
Motor
Higher power 2200w motor that provides a maximum torque of 140N.m
Suspension System
Unique X shaped suspension system. Racing level suspension provides the ultimate support and shock absorption.
Suspension Settings
Download Suspension Settings Chart Here
Package
Standard Accessories
1x Charger, 1x Manual, 1x Pump, 1x Warranty card, 1x QC certificate
S18/first wheel
Love it, it is my first EUC and was easy to learn on. It's been a week and have over 100 miles so far so good. And customer service has been on point.
Everything I hoped for!
Love my new toy, I can see why people were so excited about this. Took me three weeks to get ready to go on the road, clearly I should've done it before now! I do need to learn to turn!
Great all-around wheel
While it's not a cutting edge wheel purchase (this came out a year or two ago), I'm very happy with my new KS S18. It's not so heavy I can't stash it in the trunk of my car, and it functions great. Top speed is high enough that I don't feel limited. Rev Rides was prompt with shipping, the wheel was packaged with care, and they even included some extras to clarify the setup for english-speakers :)
Malfunction over charge oe over current message when charging
Kingsong support is terriblr, haven't received any reply on my complaint.
Purchased back in Nov, stsrted riding around March. Rode 1 hour a day (beginner). I didn't have a problem charging when i got it. 2nd time charging, i'm getting an error Malfunction over charge or over current. .22amp, will not pass 80%
We're sorry you're having an issue with your wheel. Please feel free to email us (Service@REVRides.com) for further assistance.
Kingsong S18
Great wheel with excellent service by Revrides. Shipped and to my door in about 6 days. Very satisfied.