Regular price
$0.00
Sale price
$2,489.00
Unit price
per
Sale
Sold out
More Ways To Pay
Gotway (Begode) continues to increase the standards for the world of EUC with their newest wheel, the EX. The EX comes equipped with 100v system voltage, making it the fastest suspension wheel to date, allowing you to easily cruise above 30mph. Not only does the EX out perform other suspension wheels in speed, it also has them beat in torque and range. The hollow motor design is built for insane torque, making for easy hill climbs and quick acceleration. The massive 2700Wh battery pack provides the wheel with a nearly undefeated range of 80-90 miles.
| SPECS | GotWay Begode EX |
| --- | --- |
| No Load Speed | 53 MPH |
| Max Range | 100-140 Miles |
| Motor | 3500w |
| Wheel Size | 20 Inches |
| Suspension | Air Spring |
Warranty

All of our electric vehicles come with a 12 month limited warranty against factory defects.

At REV Rides we understand the importance of micromobility. Many of our customers rely on their electric vehicles for transportation to work, school or just daily recreation. Because of this we want to ensure that our customers feel secure with their purchase from us.
Share
View full details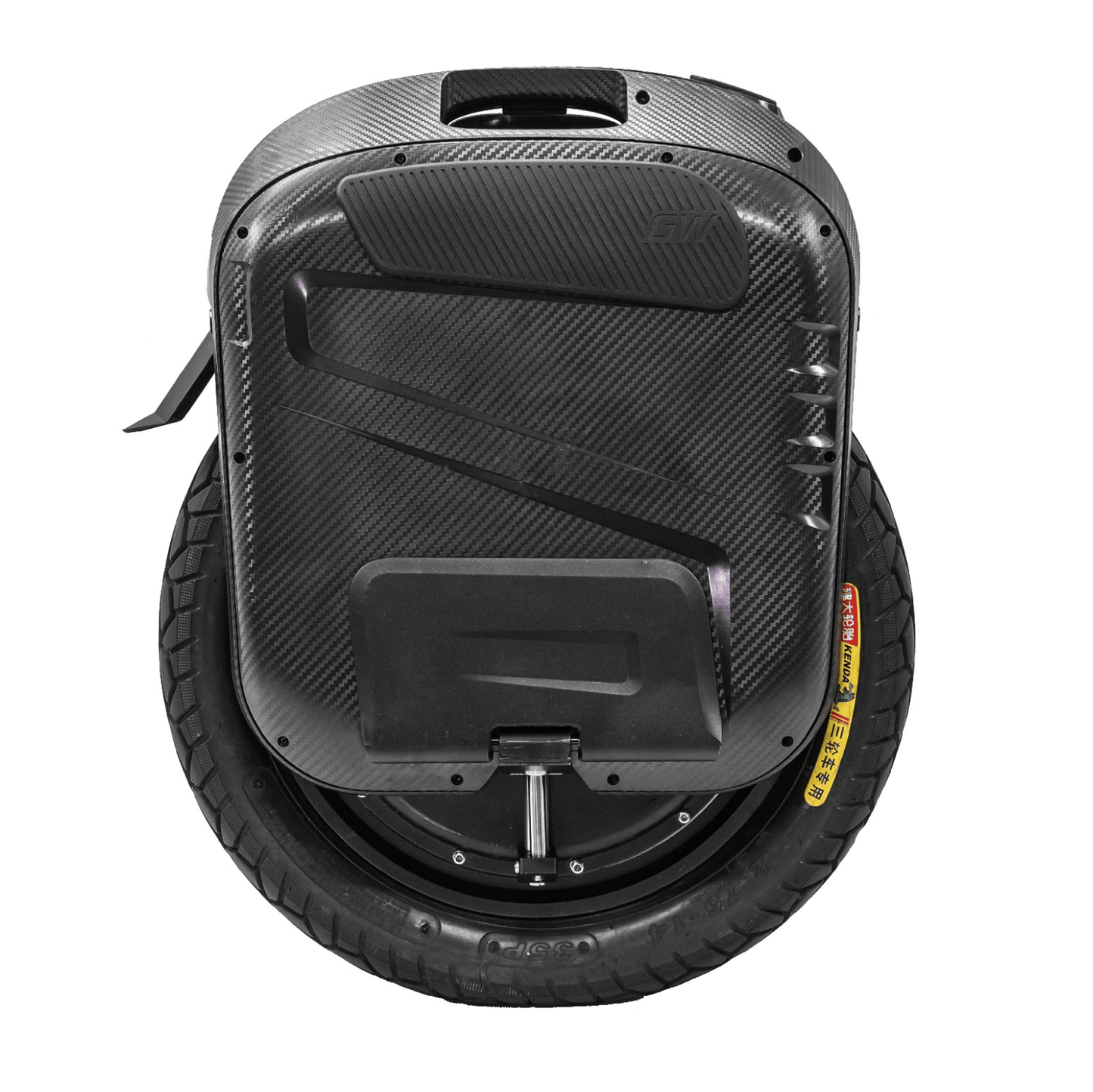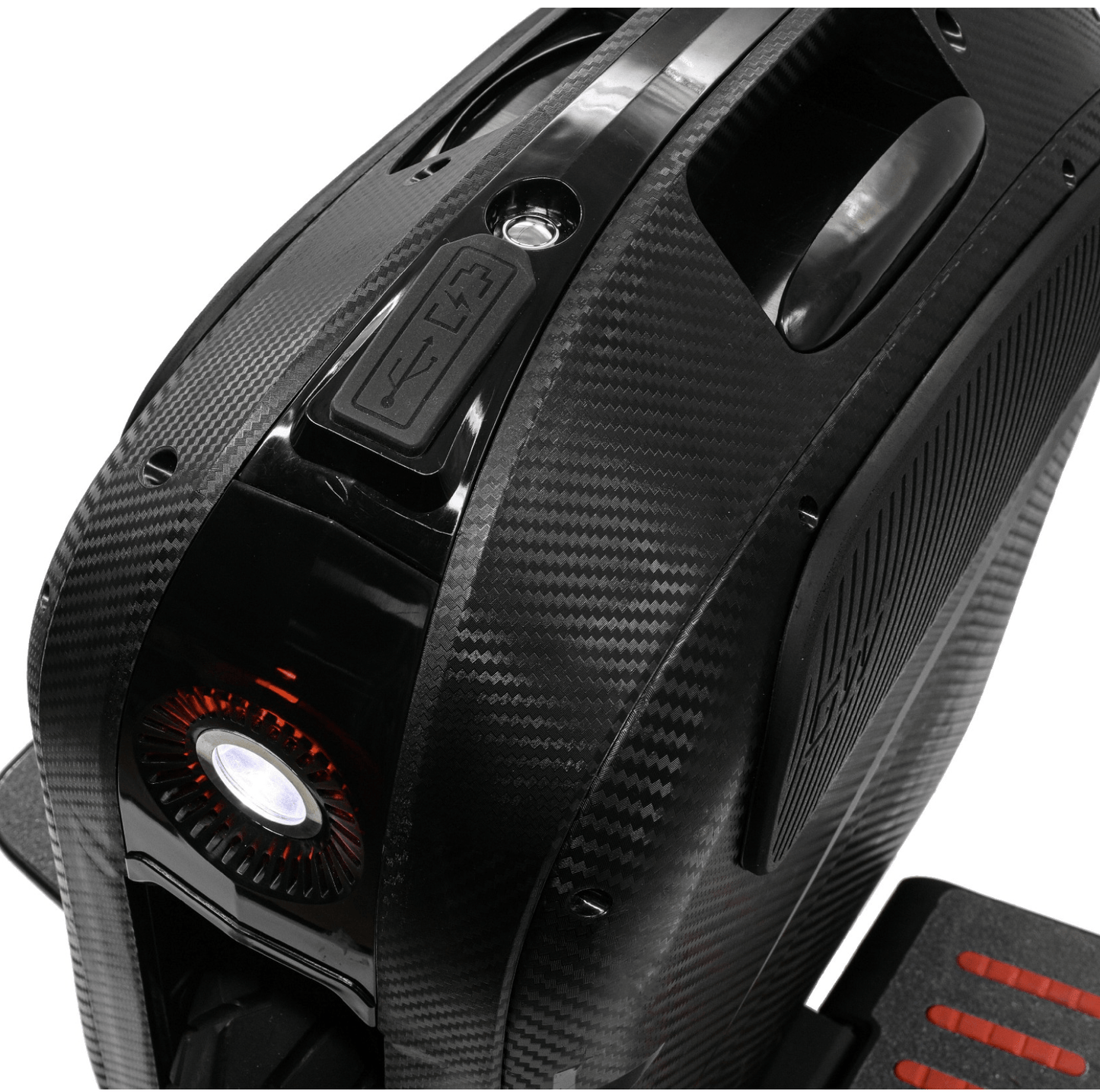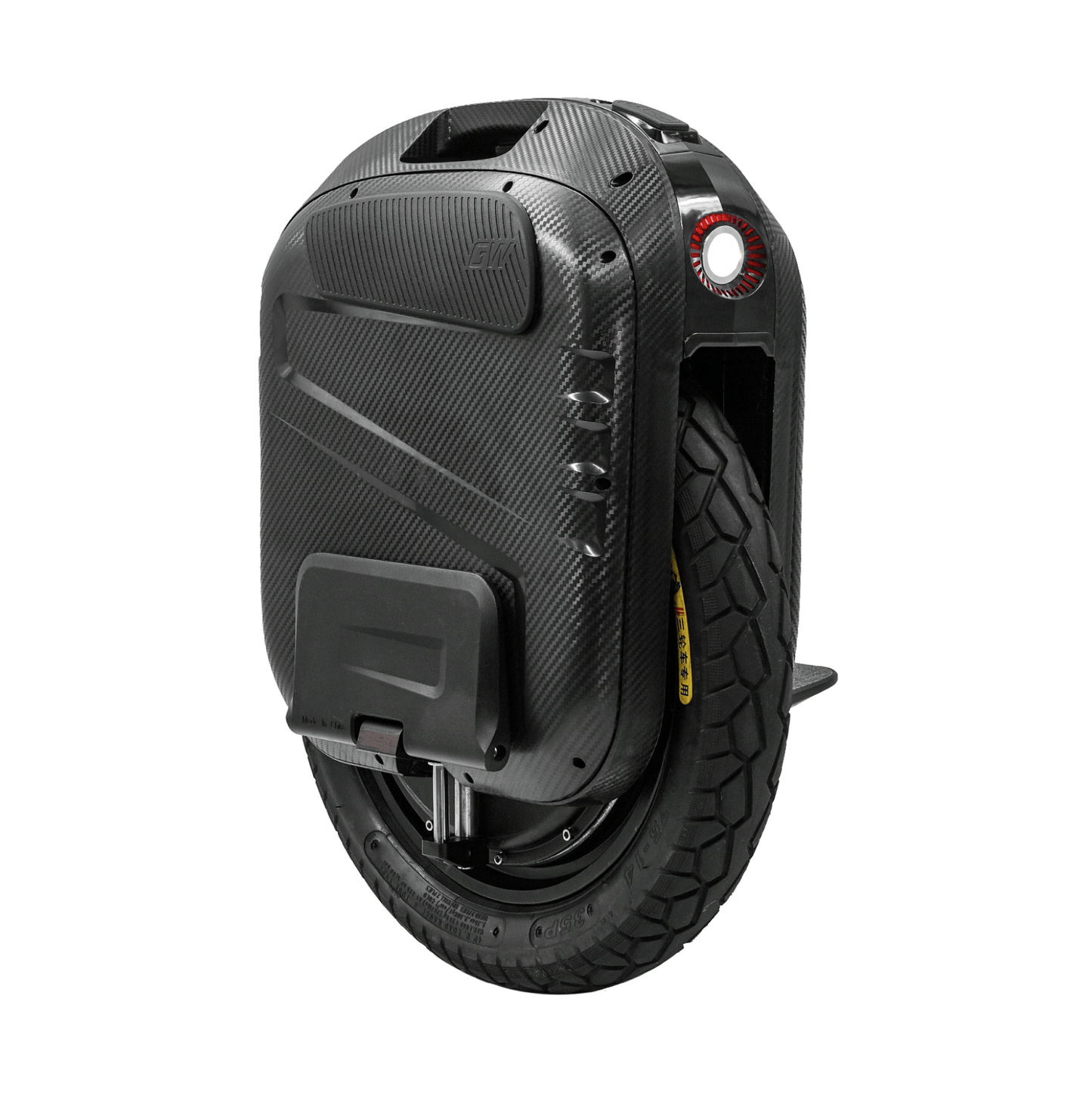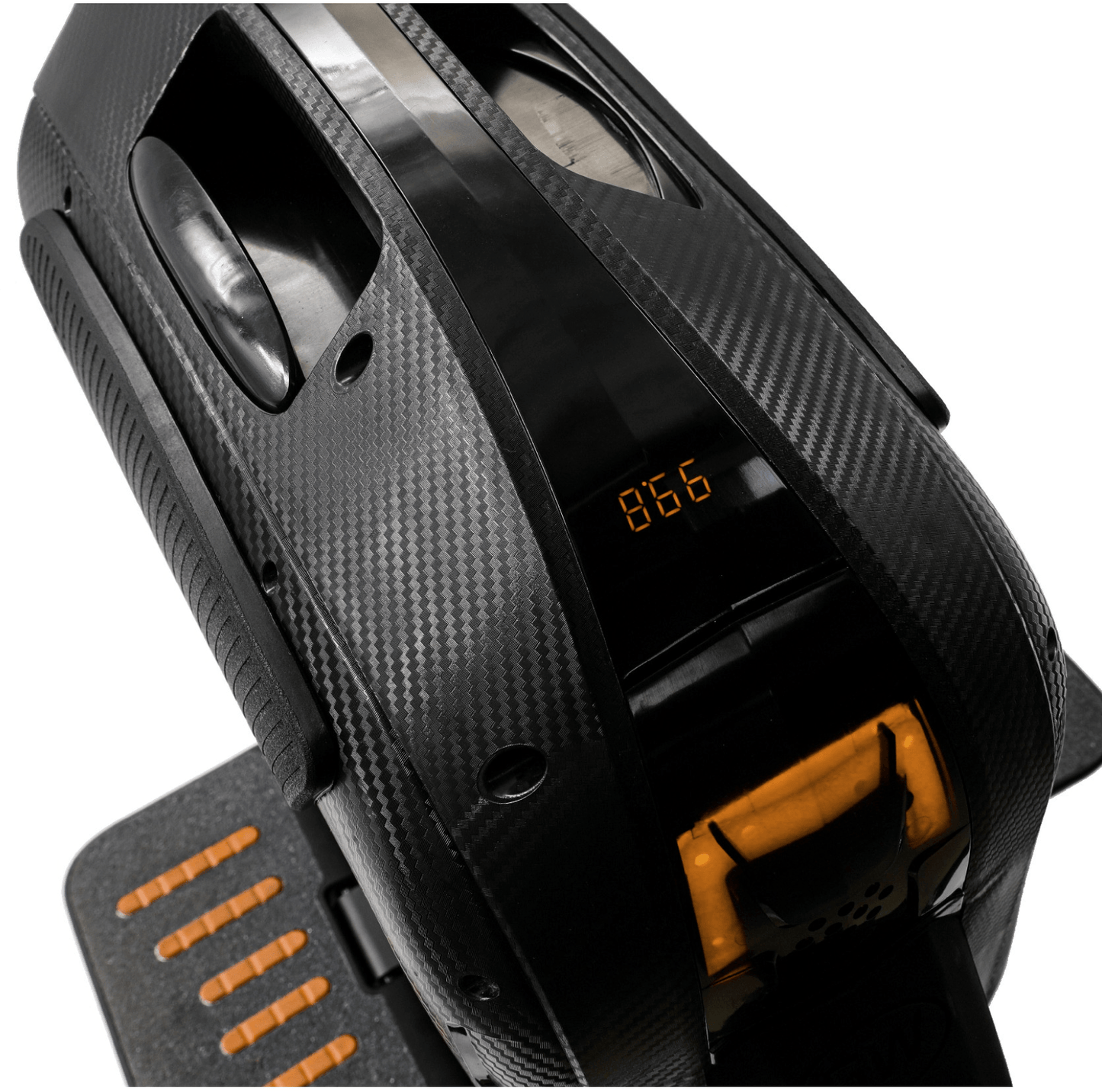 Financing
RIDE NOW, PAY LATER
Choose your financing option:
Shop your favorite stores online or in-store and pay later with Affirm. You'll see us at checkout, or you can request a virtual card in the Affirm app.
Simply select Affrim at checkout to get started.
Click here to learn more about Affirm
SKIP THE LINE
Checkout instantly with Express Checkout:
Pre-fill shipping and payment information using your Apple Pay, Google Pay, PayPal, Shop Pay, or Meta Pay account. Simply select your preferred payment provider at checkout to get started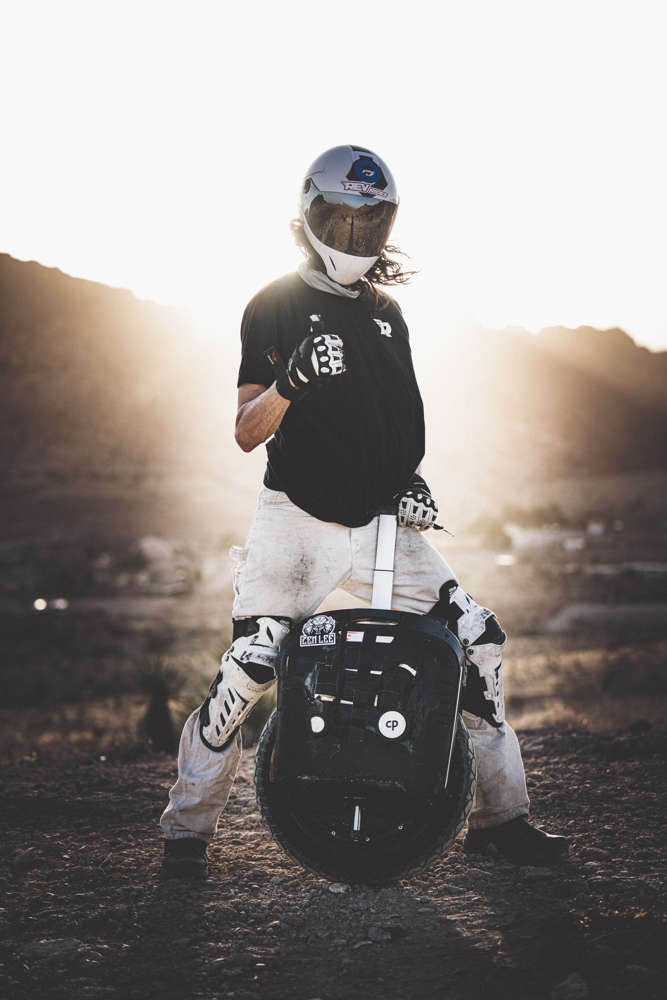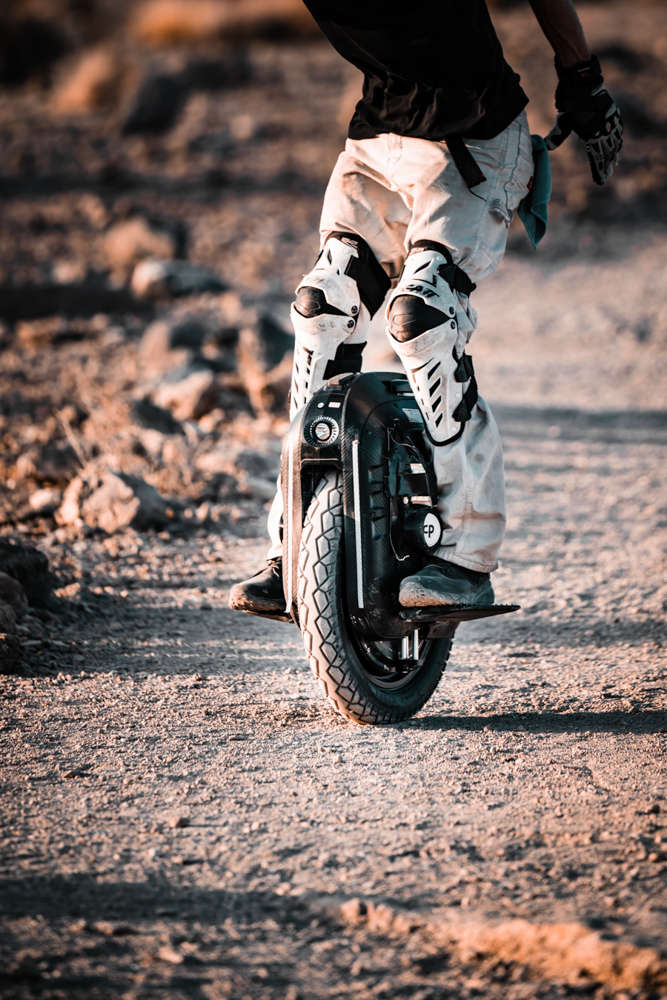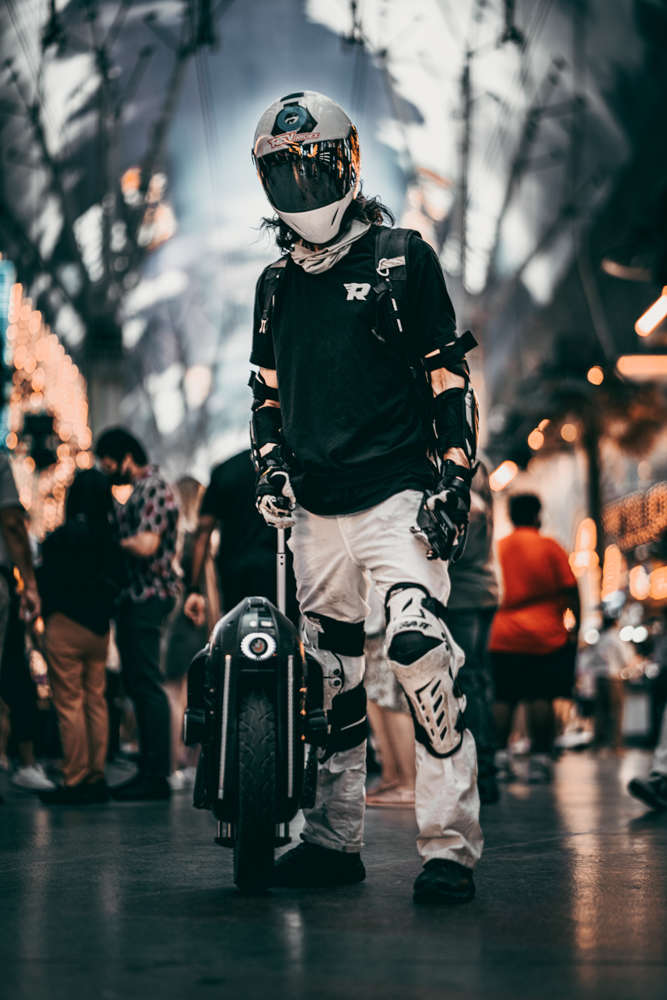 Gotway (Begode) continues to increase the standards for the world of EUC with their newest wheel, the EX.
Gotway EX 100V Specs
Appearance
Dimensions
H = 615mm, L = 510mm, W = 460mm
Dimensions (Folded Pedals)
H = 615mm, L = 510mm, W = 250mm
Wheel Diameter
508mm
Pedal Height
160mm
Trolley Height
910mm
Rough Weight
95 LBS
Net Weight
84 LBS
Performance
Safe Cruising Speed
15 MPH
No-Load Speed
53 MPH
Cruising Range
100 -140 Miles
Max Climb
25 Degrees
Max Load
290 LBS
Motor Type
Hollow Motor
Motor Power
3500W
Battery Power
2700 W / 100V
Hardware
Battery
LG M50T 21700; Samsung 50G 21700
Charger
100V/3A
Charging Time
9h
Charging Port
GX16-5
Protection / Alarms
Over Speed Alarm
18 MPH, 2 Beeps/sec
Incline Alarm
Automatically shuts off to protect rider when wheel is leaning at 35 degrees forward or backward, or 45 degrees from left to right
Speed Alarm
First Alarm: 2 beeps/sec, 18 MPH
Second Alarm: 3 beeps/sec, 28 MPH
75% motor output, 5 beeps/sec
Other Alarm
Low voltage, <5 MPH, 2 beeps/sec
Low voltage,>7.2km/h, 2beeps/2 sec
Low voltage, >14.4km/h, 3 beeps/2 sec
Hall malfunction, 2 beeps per 0.5 sec
PCB overheat, 2 beeps(short)
Extreme low voltage, 1 beep/sec, totally 5 beeps
Fall down, 1 beep/sec, totally 5 beeps
Over voltage, 3 beeps/2sec
Main board temperature >80°C,urgent beeps from the wheel, pedals start lifting backward
Special Features
Calibration
Use APP to set horizontal level or any footrest angle at your choice
USB
2A output
Charging port
20A short circuit protection
Headlight
1000-6000 lumen
Anti spin function
The motor will stop when you hold the handle !fit the wheel
Bluetooth Speaker
Use mobile phone connect the bluetooth play music
Suspension
Air Spring
Powerful wheel
Very impressed with the performance of the EX. The suspension does the job for bumpy terrain, and the torque does the rest. RevRides has been great to work with!
Begode EX Broke Pump
My $3500 EX arrived with the pump missing an o-ring seal so I can't use it to inflate the shocks. I'm having a hard time getting a replacement pump so my EX is just a heavy suitcase for now. Disappointed and frustrated with RevRides service so far. I usually buy my EUCs thru Ewheels and always had great service w them.
SOLID wheel
The EX is a HEAVY BEAST, but despite the weight, has great range, speed, torque, and the suspension takes the edge off bumps and potholes that probably would have made me face plant on my previous wheel (KS16X). Thanks to Zen for turning me on to this wheel, and the discount code. Loving it so far. 230 miles on it as I write this. This is kind of like a Ram pickup with air suspension. It'll get you where you want to go with little fuss, but it wasn't designed to win races, and I am totally OK with that.😁👍
Part 2
Update to previous review posted on 4/20/2021.
Taken it apart all the way. Quite easy to work on. The new versions Rev Rides is receiving will be updated as well. This is the best suspension wheel imo, easiest to work on, and best speed/range combo.
3500W Motor! My favorite EUC of 2021!
At about 1k miles on this beast. I can't speak for the insides, but as far as the way it runs, its superb. The 3500W Motor and 83lbs weight of the EUC takes some work and technique to master, but with a bit of practice you'll be able to accelerate like a rocket. Easy to go down stairs, on bumpy roads, curbs(up and down), pretty much the most unstoppable electric device out there, I go places no Sherman rider or non-suspension rider would want to go. Also has some really pumping speakers. The Begode Stock pads are decent but you may want an upgrade, and also spiked pedals feel essential for more control.
Three things I don't like, takes a bit of set-up to get the suspension find tuned, not a big fan of the boxy look, 83lbs takes some getting used to. Don't buy this EUC if your not prepared to work with it, gonna take 100 miles of practice to get used to the weight in my opinion. I weight 135lbs, would recommend this EUC for bigger riders as they will be able to get more torque out of it.
Lots of videos on my youtube and IG, if interested.